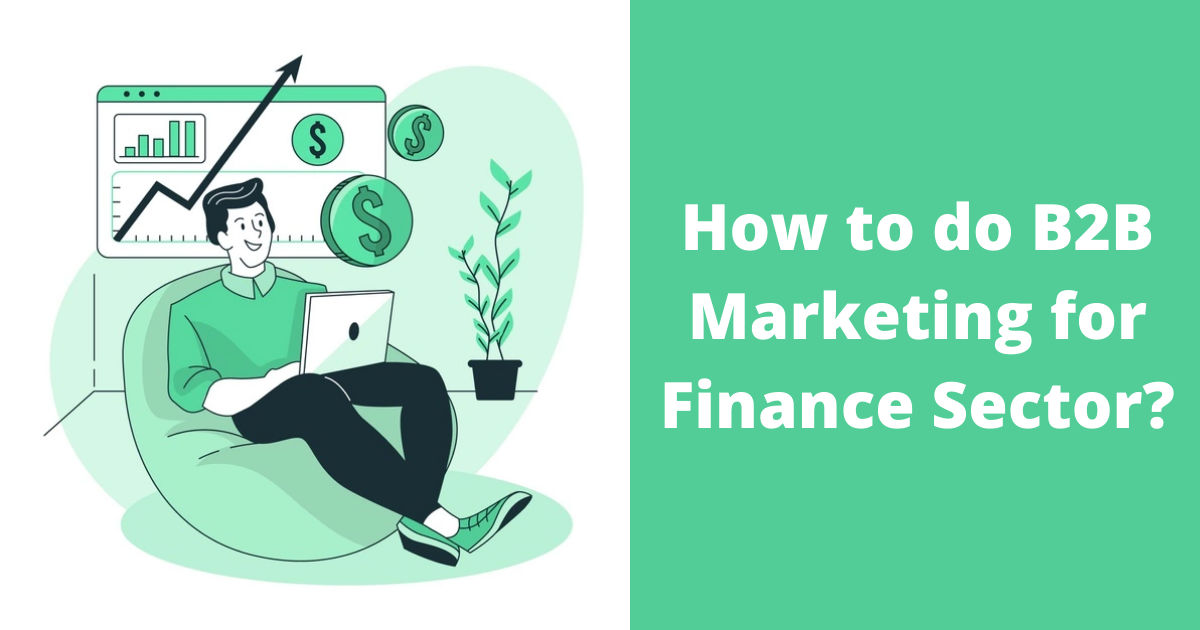 With ever-growing competition and rapid innovations in the world of marketing, B2B space certainly tops the trending list. Undoubtedly, B2B marketing campaigns can take a little longer to produce results. Especially in the very dynamic and complex finance sector – marketers can't afford to leave a single chance of targeting their ideal customers and establishing a relationship with them. B2B marketing for finance throws out a variety of challenges and more importantly – opportunities. The brightest factor is that organizations are accepting the urge to optimize their B2B marketing in finance industry, and are acting on it positively. In fact, a massive around 71% of financial service businesses are willing to expand their investments in marketing!
Why Do Financial Institutions Need To Step Up Their Marketing?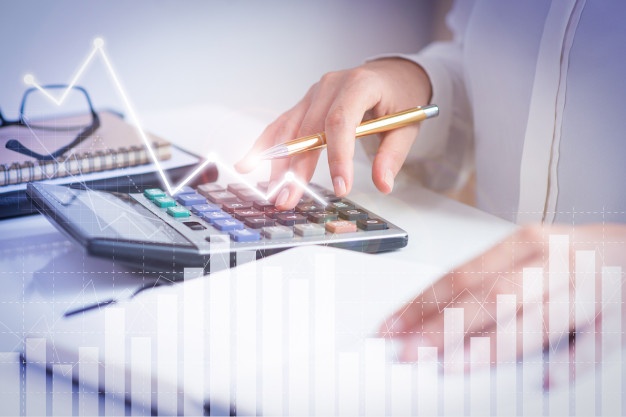 The financial services industry majorly involves businesses offering
Lending
Investing
Insuring
Money management
There surely are a variety of more services offered by the finance business world, but these are the core ones which come to our mind when we think about 'finances'.
Capital being a basic human need, the finance industry has always been a prior contributor to the global economy. Interestingly, the economy is consistently evolving, growing, and adding new dimensions to its functioning. Not too many years ago, a few key players in the finance industry offered exactly the same type of services to their customers, but the digital revolution has entirely turned the tables. Continuous innovation in technology ensures stiff competition that leaves the businesses no room but to evolve in order to sustain.
Notably, a good number of new-age Fintech (financial technology) startups are revolutionizing the industry by adding technology into traditional financial services. This shift has ensured an amazing customer experience as they have now started believing in financial institutions. Although finance is one of those industries which has a lot of scope for improvement. This makes financial services marketing vital in the industry.
Which Financial Institutions Can Benefit from Financial Services Marketing?
B2B marketing for finance can benefit organizations involved in doing any kind of financial services business. Here are some examples:
Retail and commercial banks
Investment banks and companies
Mortgage providers
Accounting and tax advisory firms
Asset-based lending and equipment financing
Brokerages
Insurance companies
Credit unions
Credit card companies
Factoring
We should keep in mind that these entities often need to satisfy various laws and regulations. On the same note, as per the offered services and concerned industry, marketing activities must need those specific requirements.
Challenges in B2B Marketing for Finance
A large variety of challenges come in the way while planning and executing B2B financial services marketing. Apart from functioning in a very regulated sector, businesses must always find a way to stand out and expand their reach. All of these challenges make decision-making a bit tricky. Marketers need to choose the optimal strategies and solutions for competing hard. Let's take a look at some pointers which describe the kind of challenges faced by modern financial services businesses in marketing:
Regulatory challenges
Brand Consistency
Less trust from customers
Hypercompetitive Financial Services Industry Environment
Big Data & Customer Analytics Utilization
Rapidly Advancing Technology
Agile FinTech Startups
Limited Internal Resources
B2B Marketing for Finance
In order to really optimize your B2B marketing for finance industry, it's vital that you stay up-to-date with the latest B2B Marketing trends. Moreover, you don't need to implement every tactic that's recommended to you. Instead, try to understand the evolving business landscape, and leverage available resources to build personalized relevant targeted strategies. Whether it consists of actively following your competitors' activities and campaigns, or presenting your services in creative ways, or collecting and analyzing data. Every bit of the information is vital in creating productive marketing strategies.
How can you do this?
The answer is: by evolving, adapting, and mapping marketing efforts to a digital-first service experience.
#1 Define Your Target Audience
B2B marketing for finance is priorly about having a target audience in mind to develop personalized marketing tailored to prospects' needs. Hence, every marketing strategy needs to have a predefined target audience, it's the only way to produce optimal results. Otherwise, you are just shooting blindfolded.
Why are we emphasizing this so much? Well, your target audience will help you create a B2B buyer persona. That will further assist in content marketing, laying out your messaging, and establishing a certain way to connect with your audience.
Top of all, having a target audience is not just helpful, but it's essential in B2B marketing.
Having a specific target audience for your marketing campaigns and in general will help you to –
Effectively raise good quality leads towards you
Way lower expenses by not scaling your campaigns for everyone
Enhance messaging for your advertisement
Optimize your ROI from your Marketing
Develop effective B2B content marketing strategies
#2 Develop A High-Quality Website
If you aim to grab a bigger audience for your website, your primary focus should be on creating an appealing one. People tend to create their website just for the sake of online presence, but without putting thought into what you are making, you won't be able to generate business. Keep this in mind – alternative to a physical or your office, your website is the place to which your prospects will land up.
When you as a business are competing against others, you must thrive and overcome the competition by solving the most relevant industry problems. Undoubtedly, there are still paradoxes in digitalization, leaving you with no other option but to optimize your website.
Additionally, to stand out among thousands of competitors, your website needs to be:
Fast
Frictionless
Mobile-first
Secure
#3 Create Amazing Content to Educate and Empower Customers
If you believe that content marketing is only for B2C space, let us correct you now. In fact, as a finance company, creating and sharing valuable, relevant, and informative content on your website is still the best method of generating leads and business.
Besides posting blogs and articles about why they need the financial services that you offer, you also need to post content and media that lies in your target audience's interests. For you to efficiently attain this, keep the following strategies in mind:
Connect and engage your current audience by putting up relevant content which clients might be looking for. Utilize forms and polls on social media and your website.
Perform thorough research.
Try to keep your content simple and easy to understand, especially in the finance industry – as the terms could be very technical.
Embed keywords to your content subtly, they are very important for relevancy and SEO.
#4 Optimize Your SEO
No matter if it's a large or small organization, if the potential customers cannot find them easily, they will probably lose out on business. Comprehensive search engine optimization (SEO) planning and strategy are vital to keeping your business website at the top of search results and on the local stack as well. Additionally, your website's design and content need to be in accordance with Google's algorithm to get you higher ranks.
Why is SEO so much talked about? What's the extraordinary hype?

Well, 75% of users never click beyond the first page of a Google search. This almost sums up all the questions you might have in your mind regarding your website rankings. Further, it also suggests that if you aren't on the first page you may as well not exist to 3/4ths of audience searching. In addition to the previously discussed factors of creating a mobile-first website, you also need to ensure the following:
Mobile page speed optimization and utilizing Accelerated Mobile Page HTML code.
Ensuring that your website's core SEO execution is good enough so that the engine crawlers can index it clearly.
Research target keywords as per your industry requirements.
Curating and optimizing your website content.
Optimize your site for voice-based search.
SEO-friendly meta tags.
Link-building with the aim to generate, manage and expand authority.
PR and additional types of outreach to media outlets.
Concise schema markup for financial services.
#5 Build Your Social Media Presence
Often marketers in the B2B space don't show enough trust on social media. It's important to understand that just because you are a finance company doesn't mean you cannot utilize social media for B2B marketing. Among all the online platforms, the highest population of Internet users is found on social media pages. So one should seriously take advantage of social media channels to optimize their growth.

All you need to do is to create an amazing presence and engagement strategy on popular and relevant social media platforms. It can be Facebook, Instagram, Twitter, LinkedIn, or any other platform. If you are capable of, try going with video marketing on YouTube as well.
Interestingly, once you have established a good presence on social media, you are automatically visible to potential leads who are active on these platforms.

Apart from that, it allows you to refine your lead generation sequence for a highly specific target market. For example:
On Facebook, it is really simple to reach out to a huge variety of potential clients, from small startups to immensely big and established corporates.
On Instagram, you have to curate your strategy as per the target businesses that may need your service.
Social media marketing as a part of B2B marketing isn't as difficult as it seems to be. You can utilize the idle time that you spend on social media instead for more productive purposes, such as focusing on competitors and planning to create content that generates leads.
#6 Go For Pay-Per-Click Advertising
Pay-Per-Click (PPC) advertising is probably the best method to create and deploy social media Ads. Let's have a look at how and why are we claiming this.
The process of PPC can be defined as: priorly, you create ads on the Internet that are search engines show when users search for a certain set of keywords. The kick here is that those Ads are displayed (above) before organic search results come up. So, whenever a user, potentially a lead, clicks on these ads, the browser immediately takes them to a landing page, which is your website (if you have created an Ad). Now in exchange for this, search engines charge a very minimal amount per click for every successful click or land to your site. Following a strategic and efficient PPC campaign, you can consistently reach customers before others.
#7 Dwell on Personalization
Personalization has surely evolved to be a top financial marketing trend in the last five years, and it is definitely not going away in 2021. Artificial intelligence (AI) algorithms capable of extracting relevant insights from huge datasets are expected to prosper in the modern era of hyper-personalization. Analyzing the way consumers engage with your online presence, from keywords to the pages they visit, is a vital use case that will help immensely in personalization and achieving digital marketing targets.
#8 B2B Email Marketing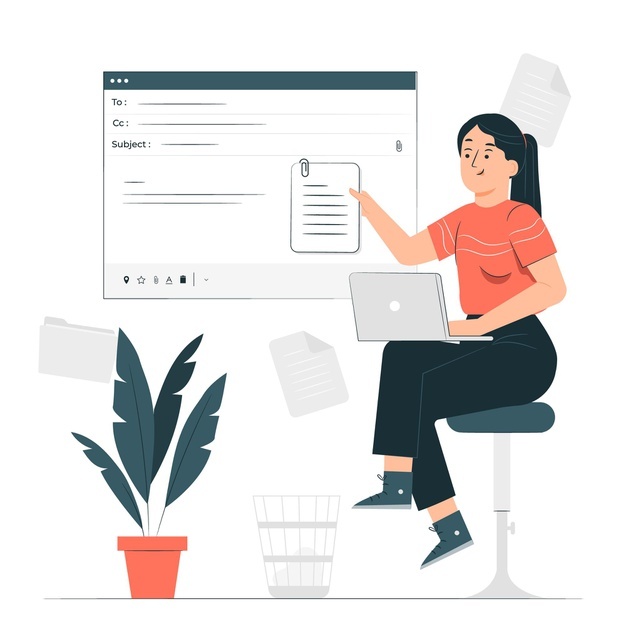 Email marketing for financial services has approximately produced a 4,400% return on investment (ROI), making it a very efficient method to generate and close more leads.
Opt-in email marketing is undoubtedly one of the ideal ways to keep in touch with potential and existing clients — 92% of U.S. adults use email.
Content to Use in Your Email Marketing
Videos and recent guides you've created
Blog highlights with links to your posts
Updates on the latest alterations in the law (and how they affect your target audience)
Culture announcements
Photos of your company's pro bono work
Highlights of recent cases, awards, and press
Infographics
Teasers for articles you've written on other websites
Testimonials from former clients
Upcoming webinars and events

Wrapping Up
To optimize B2B Marketing for finance, organizations are on a consistent thirst to serve better offerings than their competition. Majorly, the layout or foundation of services is similar across the competition, and you need something unique to differentiate yourself and stand out.
A huge differentiator in this industry becomes the way they market themselves. B2B marketing for finance sector is an outstanding path for businesses to create better brands for themselves, enhance visibility, and takeover new grounds. Additionally, marketers should be focusing on building trust and a valuable positive vibe across their brand. Once you reach the right set of eyes, you will automatically reach more relevant customers and they will help you prosper.