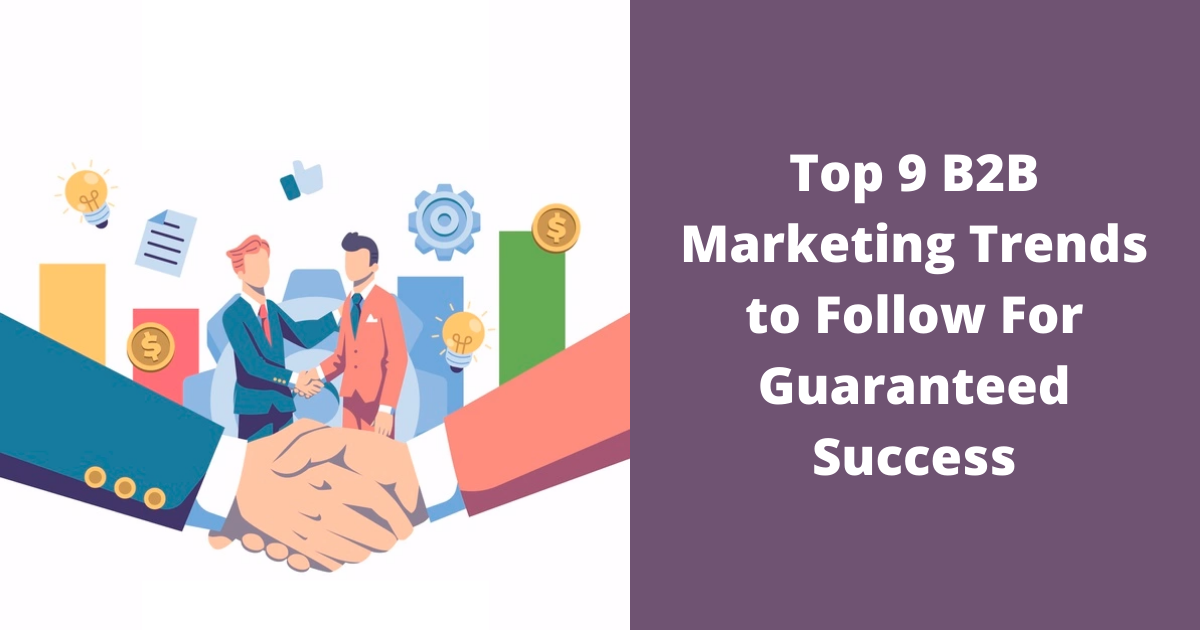 The general consensus in the business world is that 2021-2022 will be the years marked by uncertainty and numerous unknown variables. But behind it, all is a drive to succeed and have a better year than the one before. Because of the COVID-19 pandemic, B2B marketers had to make a lot of changes and rethink their tactics and processes. As a result, the B2B marketing landscape is different now than it was at the start of last year. Some B2B Marketing trends accelerated and moved to the forefront as a result of the epidemic, while others were viewed differently by marketers.
The year threw the business world into disarray. When it came to networking, sales pitches, and deal closing, the words "live," "physical," and "face-to-face" were relegated to the back burner. Things we were used to doing face to face had to be done online as the change to digital went worldwide in such a dramatic way. Companies found themselves developing digital marketing strategies overnight, as well as learning how to sell online and, more significantly, convincing previously non-digitized customers to embrace and trust the digital way of doing business.
Why does B2B marketing trends matter for any business?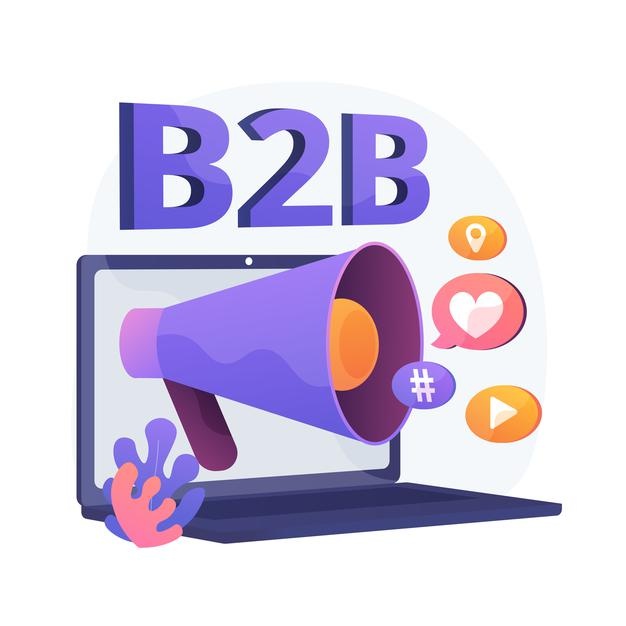 As outbound company marketing becomes less popular, rewarding B2B digital marketing strategies have become more of a requirement than a desire. A basic awareness of the best B2B approaches can aid in the identification of B2B Marketing trends, the identification of loopholes, the reworking of marketing strategies, and the outpacing of the competition. With this in mind, companies are on the prowl for the greatest B2B marketing trends to help them leverage their strategies, sell more, and earn more than the year before.
Top 9 B2B Marketing Trends
So, without further ado, let's have a look at the best B2B marketing trends to follow for guaranteed success:
1. Artificial Intelligence is Dominating
The world does feel like a global village thanks to technology. Artificial intelligence, on the other hand, has made some gains into B2B marketing, automating strategies with engaging tools like chatbots. AI, often known as the fourth industrial revolution, enables data-driven analysis, processes, and operations. At least one out of every five businesses employs AI-powered marketing to gain better insights, do faster analysis, and automate mundane processes.
AI enables businesses to uncover the value of their data, scale up content for a more varied outreach plan, and give a more comprehensive view of customers and how to serve them. What are their methods for accomplishing this? More clients will receive faster responses, better services, and a 24/7 agent to attend to their needs as chatbots become a vital feature of websites, applications, and other corporate structures.
2. Practical Use of Voice Search is Booming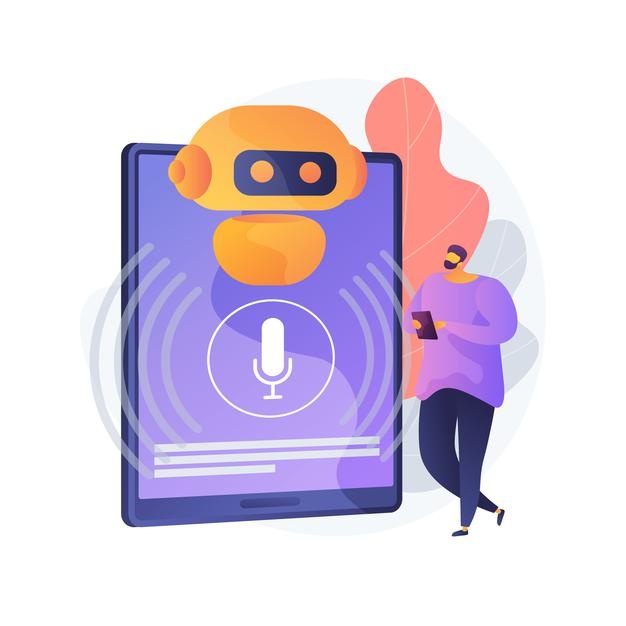 Do you enjoy telling Siri to wake you up, asking Alexa to play a song, or telling Cortana to open a specific document? We all enjoy interacting with voice-bots, right? These are our personal helpers, doing all of our requests and acting in the manner that we wish. Consumers are increasingly utilizing voice search to play their favorite tunes, ask questions, and receive directions, despite the fact that it began as a grocery store list aggregator and note-takers.
Voice search, on the other hand, is in high demand among today's audience, with over one billion queries conducted by voice internationally, according to a study. Isn't it fascinating? Furthermore, this figure is only predicted to reach 5 billion by 2021 and 6.4 billion by 2022.
Such figures demonstrate its opportunistic nature and the need of including this fresh trend in B2B marketing plans. Not to mention Alexa and Google Home, which have already raised the bar for voice-activated search. This is why you should weaponize its existence, research relevant voice search tools, and use them in your marketing techniques to successfully compete with other firms. But how can you put that into practice?
It's just as important to optimize voice search results as it is to optimize text search results. Because voice searches are typically sentence-based, you should include long-tail keywords in your search engine optimization plan. This will increase the exposure of your website and allow it to reach a bigger group of clients, particularly those who make such searches.
3. Omni-channel Marketing Strategy is Adopted By Many Businesses
So, what are the best mediums for B2B marketing? This particular question, on the other hand, has kept me awake for several nights. For marketers, deciding on a single channel is always a conundrum.
So, let's put an end to your concerns. The term omnichannel has been circulating in the marketing world for several years and has become a popular concept in B2B marketing. You don't have to limit yourself to just one channel anymore; instead, use an omnichannel marketing strategy to ensure that your customers can find you wherever they are!
Omnichannel marketing isn't only a B2B trend; it also allows brands and customers to interact across several devices. Furthermore, firms that implement omnichannel strategies have a 91% higher customer retention rate than those that do not.
Following such techniques ensures that business leads are handled across all channels, including digital, social, and other internet-based platforms. The more clients you have on board, the greater your ROI will be, and the sooner you will be able to outperform your competitors.
Don't confuse omnichannel marketing with multi-channel marketing; the former links customers across all channels, while the latter makes all channels available to a consumer but not always in an integrated manner.
4. Research SEO semantics
Without a doubt, Google's search algorithms will continue to improve in the next releases. It has an unrivaled ability to assess user data, a consumer's location, search intent, and search context. Furthermore, paying attention to its complex codes and upgrades is one approach to ensure that your company's search rankings and website performance do not disappoint. After all, over 93 percent of internet users start their search with a search engine query.
One motivation to invest in Search Engine Optimization (SEO) and Search Engine Marketing is the increased demand for business websites and the consumption of digital information (SEM).
Furthermore, because voice search, search intent, and semantic search are rapidly gaining traction, marketers must keep long-tail keywords in mind. It necessitates the use of both content strategy and on-page and off-page SEO methods by SEO marketers. Overall, this suggests that, while short keywords are still important, long-tail keywords and graphical content are more beneficial to your SEO efforts.
5. Buyer Experience has Become Priority No 1
We've all heard how your brand's reputation is shaped by customer experience, but what about buyer experience?
In the last several years, the buyer experience has changed dramatically. The communication channel, the cognitive process that goes into marketing a product, a buyer's persona for a service, the influence on end-users, and how well it is projected in the market have all changed, allowing businesses to take control of the front-end.
Let's take a look at it this way! Google has made it easier for readers to access information by allowing them to ask inquiries with their voice. The same-day delivery mandate became a reality thanks to Amazon. Netflix also made binge-watching likable stuff all night an enjoyable pastime for people.
All of these top organizations were able to satisfy their clients while also expanding their network. The same concept also benefits the B2B ecosystem.
Even B2B buyers want speed, ease, good product positioning, efficiency, and the use of cutting-edge technology. Customer experience is embedded in the end tip of millennials' spines because they are mostly B2B purchasers.
As a result, businesses must transition to digital-first environments and provide current, exceptional client experiences.
6. Increased Investments in Paid Advertising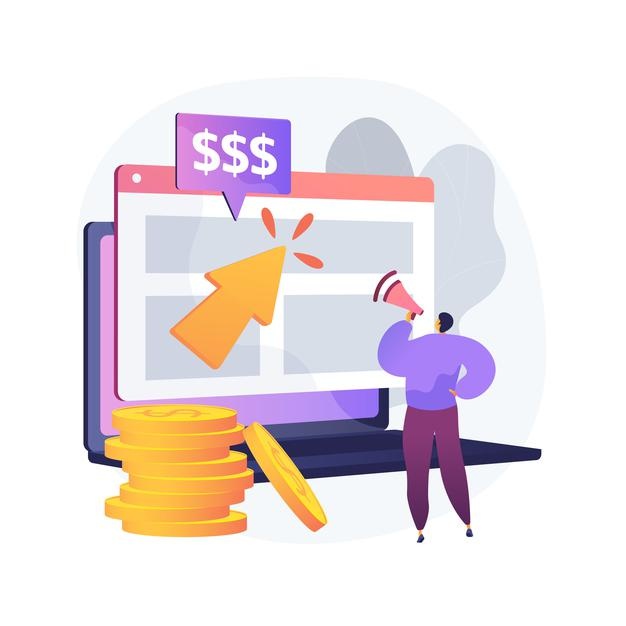 Paid ads and organic search are two sides of the same coin.
And both add a slew of advantages to your marketing antics. Although organic search determines a brand's reputation, trust, and dedication, paid search advertising is a rapid and quantitative way to outperform organic results in Google SERPs and outperform the competition.
Paid searches are all about placing you in the spotlight, earning you all the attention you deserve, and sprucing up the leads you create. Furthermore, search advertising attracts twice as many clicks as organic listings, according to studies. But does this mean you should focus solely on paid search and neglect organic results?
That, on the other hand, will be hazardous to your business. The goal is to increase brand awareness, boost SERP exposure, and drive high traffic by combining paid and organic techniques. Let's not forget that 54 percent of businesses are using paid ads in conjunction with content marketing to improve their B2B skills.
7. Video Marketing and Augmented Reality are Coming Together
Without mentioning video and augmented reality, any B2B Marketing trends are insufficient. Videos make content more appealing, interesting, and accessible to a wide range of audiences. And it's a tool that B2B marketers shouldn't overlook.
Video marketing is crucial, just like your first cup of coffee in the morning, especially for B2B marketing jobs. Video marketing adds a visual element to B2B marketing by capturing the buyer's journey. Case studies are being cinematographed and turned into interactive videos that will acquire traction in the B2B market by several companies.
And, with 70% of B2B customers watching product videos as part of their research, you can't afford to lose a lead just because you couldn't think of it for a mobile-based video-loving audience. So, don't stop making videos! What's more, do you know what makes the video format so appealing?
The inclusion of augmented reality elevates videos to new heights. And it's a must-have tool for B2B enterprises looking to showcase their products in a visually appealing way. The final line is that augmented reality can help you fill in the blanks in your video, and you should embrace it wholeheartedly.
8. LinkedIn Tops the Chart in Terms of B2B Marketing
Let's get one thing straight: LinkedIn is the ideal platform for B2B social media marketing and related activities. There is no better avenue for bringing expected and unexpected B2B traffic to your company than LinkedIn. As a result, LinkedIn reigns supreme in B2B marketing, a trend that necessitates continual dedication and attention.
According to statistics, LinkedIn generates over 80% of B2B leads, which is over seven times more than any other site. Furthermore, over 91% of marketers use LinkedIn to promote professional content.
Paid LinkedIn marketing tactics appear to be the best option for marketers that are new to B2B marketing and don't know how to use LinkedIn for increased earnings and breakthrough success. These tactics will assist you in reaching out to your primary business audience, which includes other B2B buyers, business influencers, clients, and researchers.
9. Local Search Optimization Seeks Special Focus
While some firms concentrate on worldwide SEO, the importance of local SEO is frequently underestimated.
Google My Business is a must-have for any business, especially those that deal directly with customers. Consumers may now obtain information about local businesses, the products they sell, their physical address, contact information, and reviews thanks to geo-targeting marketing and sales methods. To influence Google SERPs for a targeted audience, local search optimization uses Google Maps and organic variables.
Online company directories such as Yelp, BBB, and BizJournals should be targeted by B2B brands. Fill in their Google My Business listings on sites like Glassdoor, Indeed, and others. Although Google Maps marketing is slower and more difficult than general SEO, the outcomes will leave you speechless.
So, attempt to control your local reputation, and customers will be able to locate you more easily. Furthermore, if the Knowledge Panel on the right sidebar of Google SERPs reveals non-authentic information or a different location than the actual address, you will lose precious leads since clients will believe that your company is unable to assist them in their quest.
Final Thoughts
Every year, technology advances. Such rapid changes necessitate a sharp eye, a quick mind, and a dynamic B2B marketing approach. Of course, if you want to do well this year, you'll need to be aware of the greatest B2B marketing trends.
Consider each of these trends as a tool for preparing your marketing bomb. Every B2B marketing trend, from emails to customization, aids in the ultimate battle against competition. And, if you're anxious to beat your opponents, accepting change is the first step.