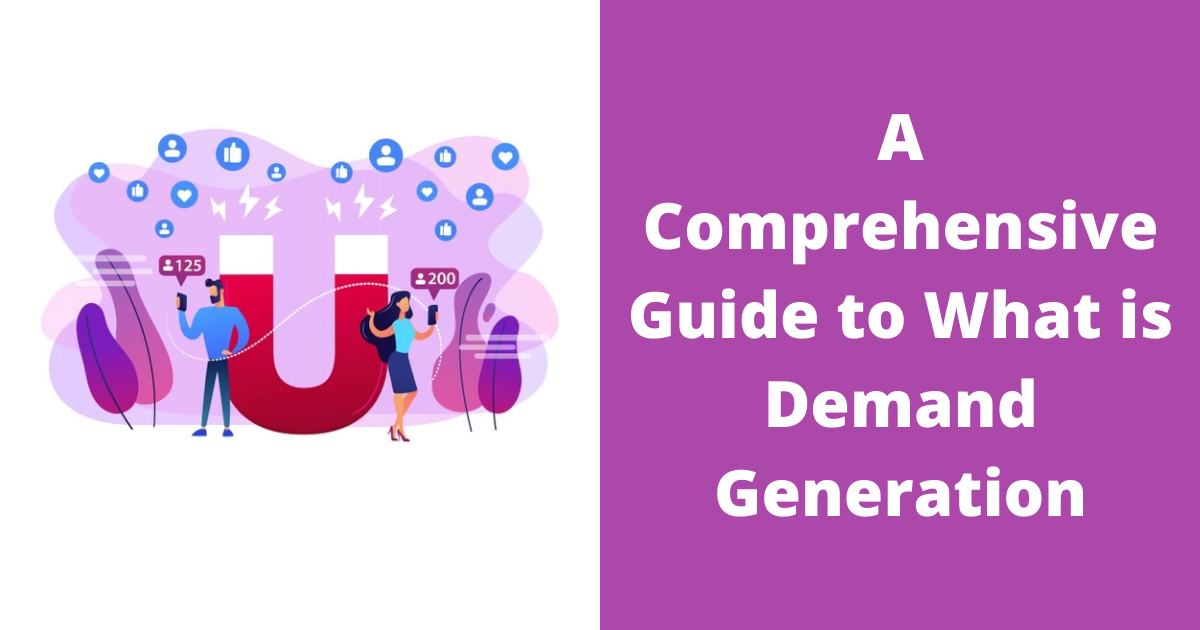 Many marketers utilize demand generation as a complicated instrument to drive growth. In light of the current economic situation, many firms are eager to double down on their efforts and expand their pipeline.
This dynamic is both the source of demand generation's power and the source of its demise. When marketers don't get the entire jigsaw to fit together, the outcome is a jumbled mess of marketing approaches rather than the masterpiece that results when every piece works in unison to form the entire picture. Growth is a mechanical process.
You want your demand generation to establish a consistent, welcoming brand environment for your audience to enter. The only way to achieve this is to design a holistic demand generation strategy that focuses on both immediate and long-term goals.
What is Demand Generation?
It's all about generating a reliable funnel for your sales force using demand generation marketing. It starts with the initial campaigns, which are designed to encourage your target demographic to sign up for your mailing list. It also encourages your audience to interact with your material, attend your events, and so on. Demand generation marketing nurtures and engages your prospects, ensuring that your brand remains top-of-mind. The goal is to take them through the buyer's journey till they qualify as a lead. Then, with the right sales pitch, you can convert them into a new customer.
Demand Generation vs Lead Generation
The goal of demand generation is to expand your audience by attracting new visitors to your website and introducing them to your products. Lead generation, on the other hand, tries to turn your viewers into qualified leads. Because the gap between demand generation and lead generation is subtle, we prepared a whole post to explain the distinctions.
Lead generation is fueled by demand generation. Because not everyone is ready to opt-in or convert right away, you must first raise awareness and generate interest. In fact, purchasers are bound into vendor partnerships, especially at large companies, which prevents them from seeking alternatives until certain dates.
Even if a potential customer isn't ready to speak with your sales team just yet, they might enjoy watching your videos or reading your blog entries. Consumption of informative, interesting, and actionable information increases brand awareness and trust. You'll already have a foot in the door when that audience member is ready to consider a purchase!
Lead generation is more concerned with converting leads into "qualified" status so that sales dialogues may begin with the company.
In some ways, demand generation and lead generation are similar. Driving registrations, for example, might be considered both if you give product-focused webinars. Both are useful when nurturing your database and creating relationships as you take them through the conversion funnel.
Importance of Demand Generation
1. Increase Brand Awareness
Enterprise demand generation strategies are awareness generators that do more than simply drive traffic to your website. Inbound marketing strategies that are well-executed help your brand stand out to consumers who may not yet require your goods. Those digital demand generation activities, on the other hand, develop trust and awareness over time when they see your brand in thought leadership pieces, on stage at industry conferences, or mentioned on social media.
Your demand generation plan will make waves right immediately, attracting engaged and interested traffic to your website. This can be accomplished with a fresh white paper or research study. Short-term movement, like all awareness-raising tactics, is only the tip of the iceberg. As businesses establish a need for your product or service down the line, you'll eventually see long-term effects.
2. Generate More Leads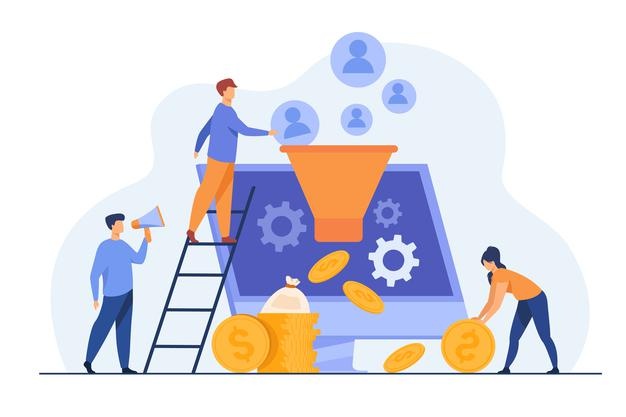 Despite the fact that demand generation has a greater scope than lead generation, a well-executed demand generation strategy results in a significant increase in leads. Demand generation, when done correctly, fills the top of the funnel with a steady stream of new potential leads. A certain percentage of these may result in high-quality leads right away. Lead nurturing, on the other hand, can take months or even years depending on your business and product.
3. Increase Revenue
More revenue equals more qualified leads. As you construct your pipeline, nurture it, and establish a comfortable, constant rapport with your audience, you can expect results not just within a few months but also over the long term as you build, nurture, and establish a comfortable, consistent relationship with your audience.
7 Best Demand Generation Strategies
1. Blogging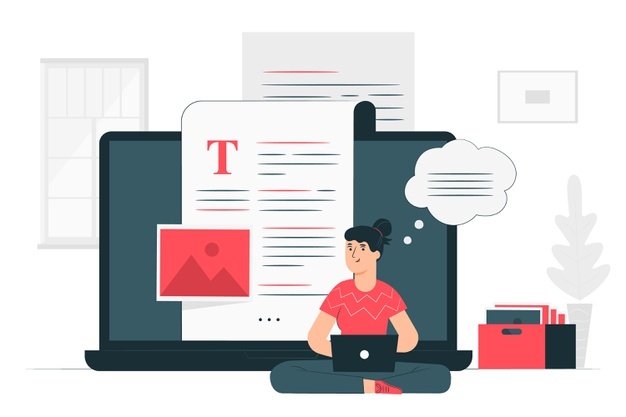 Long-term awareness and affinity building require blog entries full of intelligent, helpful content that address audience pain points and feed their interests. Blogging is one of the most popular kinds of content marketing for gaining online visibility, attracting relevant traffic, engaging with your audience, and directing them to download relevant content, sign up for webinars, or take another action to learn more.
2. Lead Magnets
Lead magnets are fantastic demand generation marketing tools, especially when used in conjunction with blogging and SEO. Your audience will devour high-value downloadable information that is aligned with their demands if you incorporate it in your content marketing strategy.
Original research is one approach to gain media attention, broaden your reach, increase internet sharing, and drive visitors to your website.
However, there are a variety of additional marketing strategies that can persuade site users to provide their email addresses. You may create manuals, white papers, ebooks, presentations, templates, infographics, and checklists, among other things. You may then set up marketing automation sequences to keep the contact points and engagement going.
3. Live Events
Industry insiders may network, gain cutting-edge know-how, and hear from experts in their profession at in-person events. As a result, engaging in industry events or even hosting your own branded events can help your organization develop vital partnerships.
Conferences give your company the opportunity to differentiate out by providing truly unique experiences. Giant gumball machines, huge sofas, happy hours, homemade chocolate chip cookies, lotteries, interactive iPad games, dazzling films, and human-sized Connect 4 are just a few examples of potential ideas you may bring to your booth to draw attention and start a conversation.
4. Webinars
With webinars, you may establish thought leadership in your sector and increase the number of people who sign up for your newsletter. If your audience is still apprehensive of social gatherings in the post-quarantine era, webinars are an excellent solution because they fulfill many of the same purposes as live events. Plus, how else can you ensure that your marketing secures 30+ minutes of your audience's time?
Webinar content might assist your audience to learn about a new product or tackling common industry problem points. Interview complementary solution providers and industry influencers if you want to make a bigger impact. With little to no more effort, everyone will have access to a larger audience.
5. Podcasts
Podcasting is another successful technique to hold an audience's attention for 30+ minutes at a time, simply because it is a format in which listeners are already prepared to devote that amount of time. Even better, the field of podcasting is still far from reaching saturation point in terms of material. As a result, podcasting is a low-competition option to develop thought leadership, establish a cadence of recurrent brand touchpoints, and begin forging a relationship with your audience in many industries.
6. Direct Mail
Direct mail is still a popular demand generation strategy since it's a simple approach to get your company's name in front of the relevant people – particularly for B2B businesses. Determine particular targets for each business and personalize your offers or promotions to them to avoid your mailings being discarded right away. In this approach, direct mail and ABM are a demand generation marriage made in heaven.
7. Contests
Everyone enjoys receiving free gifts! Create online sweepstakes and other contests in which your audience can enter for a chance to win a free product, service, or prize in exchange for their contact information. If you sell subscription-based software, giving away a year's worth of service for free can help you gain new customers.
Ask questions that your audience must answer in order to enter your contest if you really want it to stand out. Their responses can be used as data in market research, as well as to help you establish customer personas and a rich pool of user-generated content.
How to Measure the Success of Your Demand Generation Efforts
Revenue is the best metric for determining the performance of Demand Generation operations. This is the monetary value of the generated leads. While measuring income that directly derives from demand generation spend may be difficult, and there are many good reasons for this (systems, processes, people), this should be the goal. This can be stated numerically, as a percentage, or as an index.
If it isn't achievable for some businesses, the next most essential statistic is the Pipeline Value of Opportunities Generated Directly from Demand Generation Spend. When deal cycles are long, as they are in most B2B marketing businesses, pipeline value can be a useful statistic. This statistic can be used to make "in-flight" campaign optimization decisions, as pipeline value should be detected rapidly in the demand generating process.
Final Thoughts
Demand generation is a long-term endeavor that necessitates a jigsaw puzzle approach. Integrating technology wisely into your business to create a "Demand Factory," as Demandgen's David Lewis puts it, necessitates a significant financial investment, a commitment to change management, and a creative, adaptable organizational attitude.
While long-term goals such as elegant marketing automation and tomorrow's martech tools should be on every marketer's radar, just because you can't leap into the future of marketing right now doesn't mean you shouldn't at least stride forward with the tried-and-true demand generation approaches.