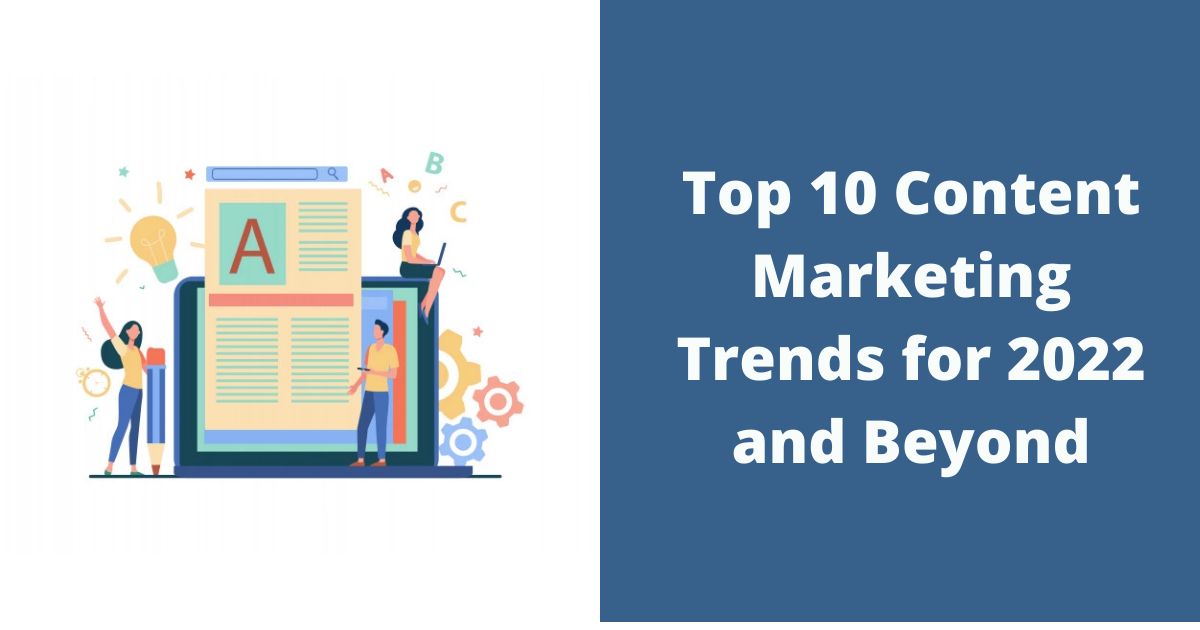 Content marketing has evolved from a novel marketing notion to a critical marketing tool for virtually every company in every industry. Content Marketing trends have always been dynamic as well.
The value of content marketing in digital marketing stems from its potential to boost the number of high-quality visitors to your website. Content reigns supreme in terms of raising awareness and producing high-quality leads, both of which are necessary for healthy sales growth. Content that is well-planned and performed has the potential to attract your target audience to your company's website, where they will eventually convert into leads and finally sales.
The most efficient approach to attract visitors to your website is through the content you create for your blog, SEO, and social media marketing efforts. While these categories contain a variety of significant factors, it all boils down to the quality of your content.
The quality and matter of the content must be influenced by the new content marketing trends. Content marketing trends hugely influence the way a firm needs to gain quality traffic and turn it into leads.
Here are the top 10 new content marketing trends for 2022 and beyond.
1. Video Marketing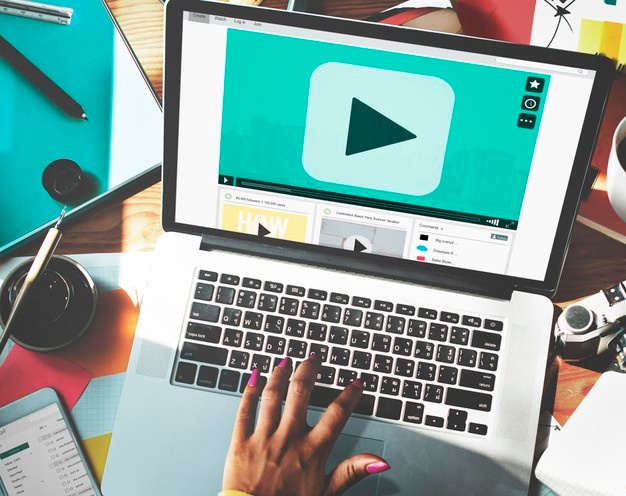 By no means is this a new trend. For years, video content has been on the increase, particularly for top-of-funnel material intended for social media platforms.
Last year, Wistia experienced an increase of 80% in video uploads to our platform. Last year, Wistia users viewed 12.2 billion minutes of video. That's a substantial amount of video stuff! Both trends are expected to persist far beyond 2022, as businesses adapt to a remote-first environment. The good news is that video is now easier to obtain than ever before. Audiences are far more forgiving of poor production quality, and unfiltered, raw video is perceived as more real and honest. It's never been easier to get started with video production. You might be lagging behind if you haven't begun investing in video yet.
In terms of engagement, video has always been king in content marketing, and live video is even better. Customers may connect with a brand directly through live video and webinars. Live video and webinars provide a firm more time to develop trust and authority in a non-salesy, non-promotional manner. Customers attend webinars with the intention of learning something new, and if they find the information useful, they're far more likely to buy.
2. Social Commerce
If you primarily sell to consumers, social commerce is a developing trend to keep an eye on. More businesses are starting to sell through social media to reach customers where they spend their time online, and with shoppable images and interactive videos, online purchasing will become even easier. Don't bother with the clicks. User attention will be converted into rapid conversions thanks to the swiping functionality and integrated product links.
Social Commerce is one of the new content marketing trends. Your business's social channels can link easily to your eCommerce platform and tag photos of your items in your posts for direct purchase with automated product tagging. And, by analyzing the data gathered from your consumers' interactions with your social media, you can improve their user experience the next time they visit your company's website.
3. Influencer Marketing
Influencer marketing has been one of the most useful content marketing trends for marketers in recent years. Influencer marketing is one of the most effective methods for both UGC and social commerce. Influencer marketing and displaying user-generated content are becoming increasingly popular. This is the most genuine type of material a company can utilize in its marketing plan.
One of the most popular content marketing trends for marketers this year is to promote it through influencers. Many cosmetics and luxury businesses have utilized influencers to promote their products for years, but today every brand is seeking influencers with a huge social media following. Marketers are increasingly focused on conveying their message through a route that is more dependable and authentic than any other type of advertising, which is why they are interacting with influencers.
4. Value-Driven Content
Customers are assaulted with many sorts of material on a daily basis, therefore they will become more selective in where they direct their attention. People will be hesitant to provide their personal information in return for subpar content, so businesses must demonstrate their worth right away.
Understanding the needs of the consumer and why they would want to engage with your business in the first place is necessary for creating meaningful content. Instead of merely demonstrating what your product can accomplish, illustrate how it can assist them to solve their problems through your content. Value-based content is one of the most effective content marketing trends for marketers.
5. Transforming to More Engaging and Interactive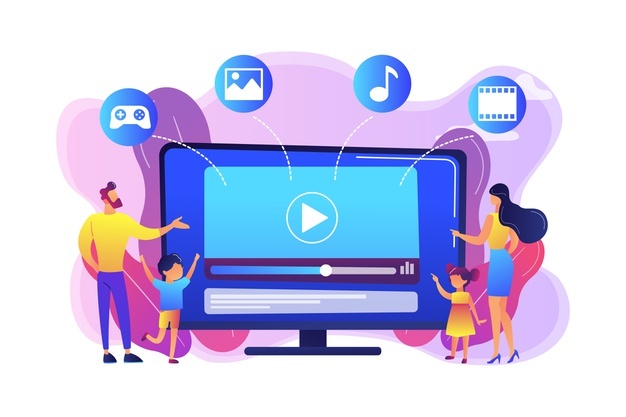 Content must pique the user's interest; otherwise, they will not consume it, and no one will benefit. That is something that interactive material excels at. Using multiple formats is one approach to make the material more engaging. Quizzes, short-form films, and infographics are all excellent methods to convey information without boring your audience.
B2B may learn from B2C, where tales and short video snippets are becoming increasingly popular. Of course, in B2B marketing, in-depth content will always be required. Snackable content is a great way to break up long-form information and make life simpler for your readers!
Interactive content is becoming a massive strategy to content marketing trends and has been gaining recognition widely. With an average attention span of 8 seconds, you just have a few seconds to grab people's attention. Snackable content is a good method to stand out since it is easy to read at a glance. To entice your audience, you may utilize a variety of forms, including short films, infographics, GIFs, and images.
6. Personalized Content
People nowadays expect to consume material that is relevant to their aims or interests. At the very least, this entails producing useful and relevant content at each point of the consumer journey.
The most significant "trend" observed in content marketing that will persist is keeping content at each stage of the sales cycle, particularly after the sale. Customers will continue to promote your items as companies become more conscious of the impact of branding after purchase. The greatest approach to keep your brand's buzz going is to continue generating content to engage individuals who have previously purchased your items.
You must connect directly with your audience as a brand to persuade them that you understand them. If your content isn't relatable, interactive, engaging, and personalized, it will be tough to gain brand loyalty and engagement. Before planning, get a feel of customer preferences and the kind of content that has previously been effective.
One of the greatest examples in this area is Paper Boat, which generates nostalgic material, especially during the summer.
7. Longform Content
If SEO is an important element of your content marketing plan, this is less of a fad and more of an expectation at this moment.
Put your time and effort into creating material that is genuinely relevant and helpful to your viewers, rather than churning out short pieces for the sake of it. We've witnessed an increase in topic clusters over the last 12 months, as content marketers devote more effort to generating well-researched, detailed, unique content around a certain issue in order to give a valuable resource to their consumers. It's also functioning. We've discovered that long-form content performs better in the SERPs for extended periods of time.
You'll also have more possibilities for highlighted snippets with a long-form post that covers many sub-topics and answers queries, which means greater exposure for you and your company. Long-form Content is one of the most influential content marketing trends in 2022 and beyond.
8. Increased Use of AI
Experts have predicted for some time that as technology advances, robots would be performing more human tasks. For activities like content analysis, optimization, and A/B testing, brands are already utilizing AI and ML in content marketing.
With the present capabilities of things like GT3, creating high-quality in-depth content that positions your brand at the top of your sector will be impossible. However, there are a number of SaaS solutions that may assist you in creating better content for your consumers, and many of them employ artificial intelligence in some way.
9. Content Repurpose
Maximizing the reach and longevity of your content should not be a trend. This is to be anticipated. Repurposing material is gaining popularity again, owing to the fact that consumers today prefer different types of information than they did in the 2010s.
Repurposing existing material into a new kind of format, like turning a blog article into a video on YouTube, is a popular concept that has seen a lot of success. Since you already have the bones of the material in place, it can be done fast.
10. UX is Key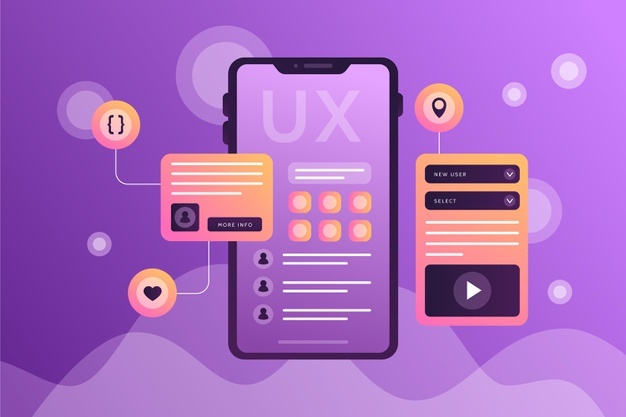 Many marketers have been known to pander to Google when generating content, particularly SEO material. Google, on the other hand, will focus considerably more on its consumers.
Rather than merely optimizing for keywords, Google will place a greater emphasis on the whole user experience in order to create a more enjoyable site. While UX design, site load time, and other factors will be important, how information is delivered to consumers will be equally important.
Conclusion
To summarize, we're witnessing similar patterns across the content marketing sector. It's essential to educate oneself on what's going on, just like any other trend. Then, strategically lean into the content marketing trends that are most relevant to your company's and marketing objectives.