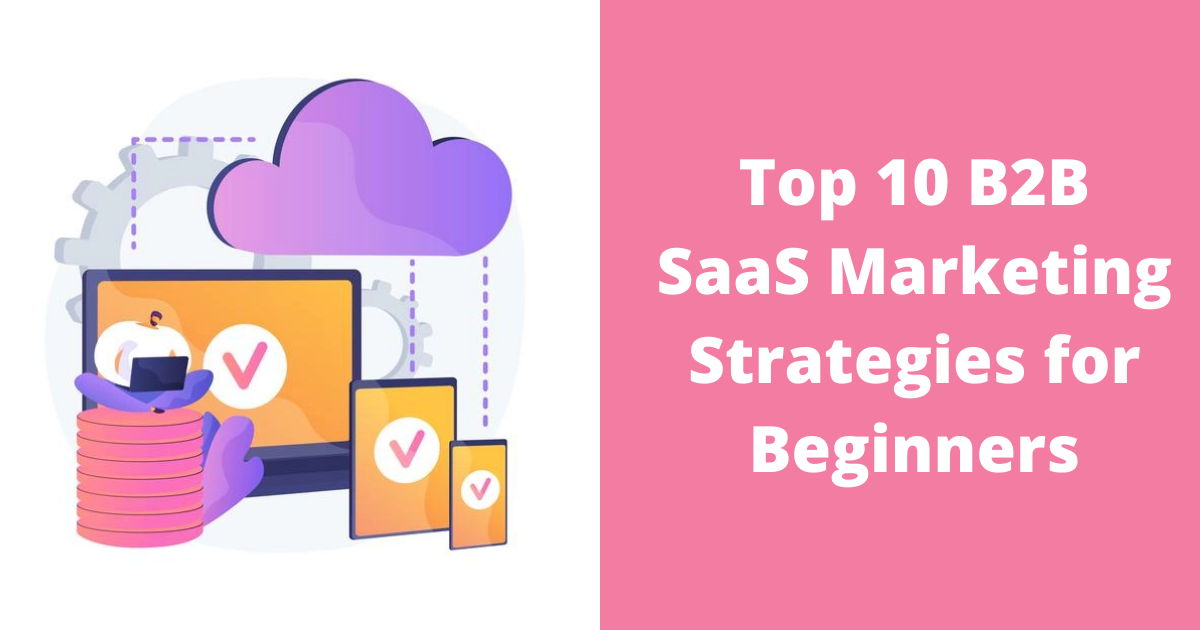 As more businesses continue turning to SaaS to execute their operations efficiently, SaaS marketing now holds a higher importance than ever. Developers today are giving their best to solve the problems of customers. Further, this makes it immensely tough to ensure your product stands out among a plethora of existing solutions. In this article, we will be trying to help you with a few SaaS marketing strategies that you can adapt and optimize to get more clients. Marketing starts right from boosting your relationship with businesses in need of your software solutions, to developing your brand's distinction. Hence we have compiled the top B2B SaaS marketing strategies you need to enhance the sales of your SaaS products.
Marketing SaaS platforms with a plan similar to standard B2B solutions will likely fall flat in the current competitive market. Since numerous SaaS platforms want lead generation and top-line revenue growth anyway, they unknowingly seek closing sales based on features and price instead of focusing on selling value and efficient solutions. Hence, the need arises for refining your SaaS marketing strategies to minimize customer churn, optimize SaaS pricing, and overall grow your SaaS business end-to-end.
What Is Different about SaaS Marketing?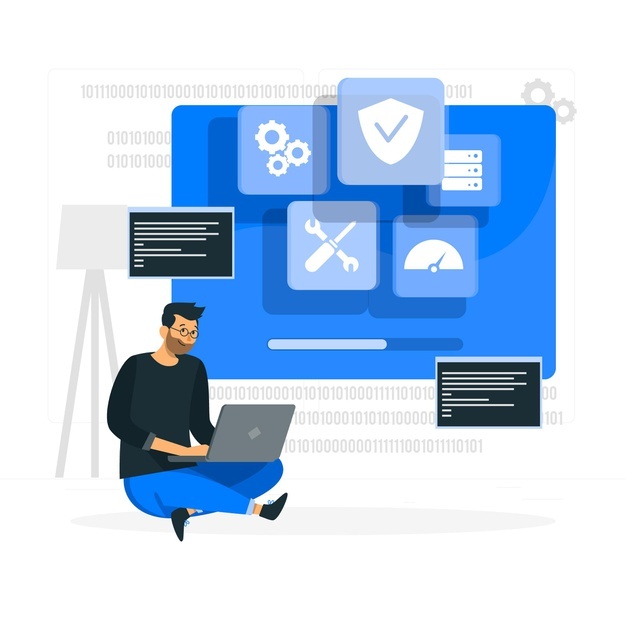 This is a very commonly asked and highly valued question. So the buyer's journey, as well as sales funnel for SaaS are dissimilar to conventional businesses. One of the primary reasons being the target audience for which the SaaS offering holds value (and hence makes them hopeful candidates for closing sales) is limited, which makes finding them and reaching out a challenge.
How can you explain the benefits of your SaaS solution when it doesn't have an aspect of tangibility at all?
Conventional digital marketing for businesses involves multiple milestones, including closing a sale, getting email addresses, or even enhancing brand awareness.
In the case of SaaS companies, each marketing investment is done to achieve one main goal – to convince prospects to sign up for a free trial or subscribe to a paid version of your software platform.
Although SaaS marketing has a lot of similarities with B2B marketing strategies, it has three primary differences:
Short sales cycle
Lifetime customer
Selling a service, not a product
Now that we have a good understanding of what SaaS is and how marketing a SaaS product varies from traditional marketing, let's move on to top B2B SaaS marketing strategies for beginners.
B2B SaaS Marketing Strategies
#1 Focus On Content Marketing
SaaS is perfectly suited to benefit from content marketing as a primary strategy for growth. Prospects that are most likely to subscribe to a new SaaS platform are those who might already be looking for an answer to their pain point online.
Interestingly, the potential customers often focus on features, rather than outcomes. Today, SaaS marketing campaigns involve a very different and strategic approach. Modern content marketing aims to frame content that answers the core questions prospects are asking throughout the SaaS buyer's journey.
Unfortunately, the solution isn't as simple as writing and posting a few blog posts. To compete in the saturated SaaS content marketing space, one has to churn out consistent superior-quality, persona-driven content. Additionally, the content should not only be keyword optimized, it also needs to offer value to your potential SaaS customers.
While that shouldn't ideally be a problem for SaaS organizations but commonly is, unfortunately. Now if you have curated persona-driven content that answers appropriate pain points, your SaaS marketing campaigns are always going to present you as a thought leader on the topic.
For executing things, you first need to know what questions ideal customers are asking. Further, you research their pain points and create a solution that helps them solve their specific problems. To present all of this briefly, you need to have a well-planned content strategy.
Why should you show yourself as an expert?
When prospects find you as a source of valuable information and a solution to their problem, how do you take them deeper into your marketing funnel? Are you personalizing sales-ready messaging through content to businesses or personas? 
A tried and tested strategy is to give away your highly valuable content in exchange for contact information, through persona-driven content offerings. Now, similar to any effective SaaS marketing plan, it has become normal for high-growth SaaS companies to offer free infographics, eBooks, videos, white papers, and other resources in exchange for an email address. What does that do? Well, it allows you to convert the prospect in your sales funnel as a marketing qualified lead.
#2 Optimize Your SEO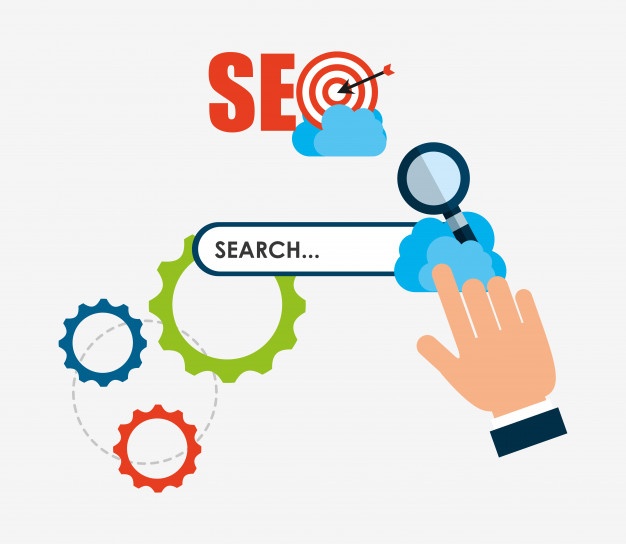 In SaaS marketing, SEO (search engine optimization) is immensely important, and it's your primary weapon if you rely on inbound marketing strategies.
There exist three core components of SaaS SEO:
Technical SEO
On-page SEO
Off-page SEO
Technical SEO is mostly about the setup of your website, how it functions, and how it drives the user experience. For example, broken links and slow page load times might well have an ill effect on your technical SEO.
Additionally, your content marketing strategy should consist of both on-page and off-page SEO. All of the stuff on your website, including blog articles and landing page content, is called on-page SEO.
Redirecting links from other websites to yours is referred to as off-page SEO. Developing guest posts on other websites or making it to some listicles related to your industry are two popular ways to accomplish this.
It's important to understand that while SEO can assist you attract leads into your sales funnel, it can't help you turn those leads into customers.
So from that perspective, the main goal of optimizing your website's SEO is to improve your search rankings. In that way, you don't have to pay ads for those exact search keywords.
The priority should be understanding your primary audience and research keyword, followed by examining your content and reviewing meta-data to boost your ranking. Also, never undermine the role of backlinks in search engine ranking.
#3 Invest in PPC Campaigns
Do you know your Google ad quality score yet? In case you don't, this could be costing you a considerable amount of capital. Now if your content marketing strategy and SEO rankings still do not get you enough organic traffic and leads, a PPC campaign is worth considering.
Further, perform in-depth research to ensure that you are incorporating the correct keywords, long-tail keywords, and variations to make your links reach the right eyes at the lowest cost-per-click.
How do you do this?
This is where your SaaS marketing strategy arrives at PPC vs SEO. That basically means your SEO efforts should primarily support achieving top rankings for your top-performing PPC keywords or phrases.
Also, focus on your ad quality score. Many SaaS companies just release some random ads along with a few landing pages, then wonder why they are not getting a good return on their investments.
If your SaaS company does not serve a compelling value proposition to prospects, those ads will definitely not perform well, and the users might sign-up on your competitor's platform.
#4 Free SaaS Trials
An amazing SaaS marketing strategy for client acquisition is to give free trials. This is done to win the trust of customers so that they sign up and start using your service.
Why? Because if you want prospects to use your service and believe in the value you offer, a trial is a great way to push them towards the first step.
Additionally, letting a potential buyer try out your product/service comes at negligible or absolutely no cost. Again, that's subjective depending on the product you're offering.
Take this as an opportunity to showcase your product's quality as well as the customer support/assistance you serve. Once you do that optimally, conversions to paid SaaS subscriptions won't require many efforts (obviously if the product is a great fit).
Once the trial period is over, you can start your outreach to consumers. That will get you helpful reviews about your offerings since they've tested your SaaS platform. Undoubtedly, this feedback is precious to your product team, sales team, and marketing department.
Note: Suppose you utilize the free trial SaaS marketing strategy, make sure you offer a long enough free trial period for users to check the value of your product.
#5 Get Featured on SaaS Review Sites
A considerable number of people check product ratings and reviews prior to making purchase decisions. Especially in the world of software, as no tangibility is involved, prospects research from the reviews and check online comparisons with similar products.
Consider an example – In order to get relevant industry exposure for your product, you should always attempt to get featured on review platforms like Capterra and G2 Crowd. How do you do that? You can simply reach out to their website teams, and share your product specifications and value proposition.
#6 Make SaaS Sign-Ups Easy
This strategy is so less talked about. You must make signing up as quick and simple as possible. Suppose if you're offering a free trial for your prospects, many steps upfront can overwhelm the users.
Therefore, analyze your platform onboarding process and select certain methods to streamline it. That will further help your customers start leveraging your product right away.
#7 Improve Customer Experience
This is a necessary SaaS marketing strategy and is always recommended by experts.
Ensuring that your services are as personalized as possible is an amazing strategy to enhance the customer experience. For instance, when visitors finish doing the sign-up, send them a personalized welcome email. Additionally, in case you find your permanent clients not paying enough attention, you could send out an email in too.
What else can you do?
It is suggested that you include a chatbot functionality on your website to assist visitors with their FAQs and doubts. Not only this will aid them in exploring the site and getting answers to their questions.

There are many more strategies to enhance the customer experience for your website. You just need to keep learning and accepting user reactions to your product/service.
#8 Refine Call To Action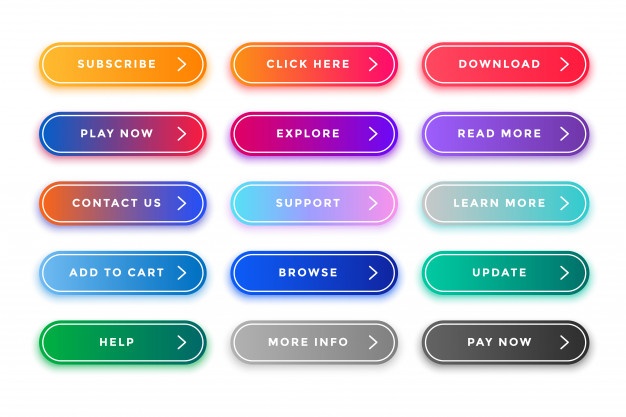 Simply calling your prospects to take any action and try out or purchase your product is the most reliable method to grab more sales.
Analyze your entire marketing plan and list out the steps you want the visitors to follow when they visit your site.
Further, cross-check and make sure your CTAs are simple, clear, and concise (and are in the right places on your site). The message to join up for a free trial, perform purchase, download a resource, or subscribe to your newsletter should be very clear.
#9 Reward Customers for Referrals
Referral marketing is another proven B2B SaaS marketing strategy as per lead generation outcomes. However, for this strategy to work amazingly, one needs to reward their customers with incentives when they refer people to sign up for your services. For instance, you can implement a loyalty program that rewards referrals when they convert into leads.
Example: Dropbox offers 16 GB of additional storage for each successful referral.
#10 Show the price
Numerous SaaS businesses make it very difficult for site visitors to check out the service costs.
This is obviously done to get prospects highly interested before they get to know the price. However, this can also worsen client acquisition. Not being transparent in the pricing will directly annoy potential buyers.
It doesn't matter how amazing your service or your other marketing efforts are, not showing the pricing makes your prospects suspicious. To be completely confident with your service's price or pricing model, ensure that your pricing model lets you simply present each offer, plan, or package that your organization offers.
Wrapping Up
Understanding and implementing all of these B2B SaaS marketing strategies is essential to obtain the most optimal results from digital marketing. The more you reach out to prospects and connect with them, the higher will be your scale of growth.
Your SaaS business can surely do wonders by working on the user insights through customer feedback collected on your platform. If you give more than your customers want, your services will definitely be in demand, and your organization will continue to grow.