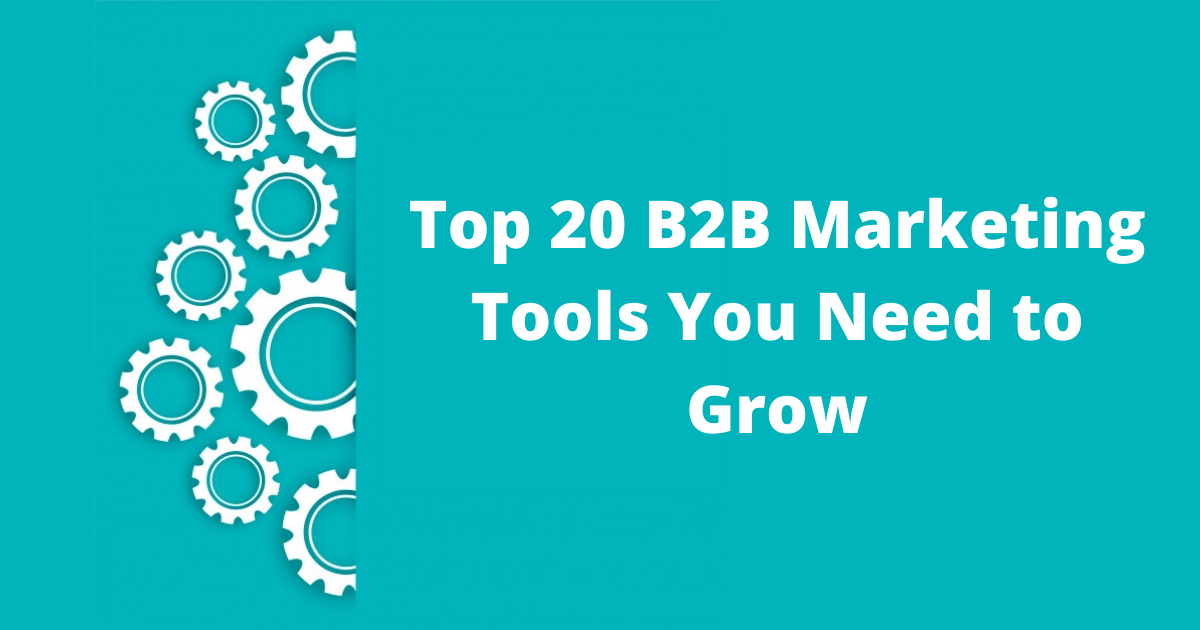 With the rise of new technology, marketing is evolving at a breakneck pace, and the B2B Marketing Tools tools you use to implement and measure your marketing efforts are getting more available and powerful.
The majority of B2B marketing software material simply lists a bunch of generic solutions and calls it a day. However, the reality is that there are few technologies that can effectively "do it all." And the features, integrations, and other aspects you'll require are entirely dependent on you and your business.
Perhaps you require an email marketing automation solution that integrates well with the rest of your stack. Perhaps you require a tool to assist you in identifying additional leads. Perhaps a combination of B2B marketing tools is required to assist you to streamline your efforts.
B2B marketing technologies have allowed what was previously limited to face-to-face encounters with business decision-makers to be scaled. And it's thanks to advancements in technology such as marketing automation and machine learning that this is achievable.
Perhaps this is why, in 2021, 56 percent of B2B organizations will spend the majority of their marketing budget on digital marketing. It's no secret that the ROI of B2B digital marketing is substantially higher in the vast majority of cases when a sound strategy is in place. This significant transformation is being driven by software.
So, with so many possibilities, how do you pick the best B2B Marketing tools for your business? We've done the research for you and compiled a list of the top 20 B2B marketing tools for 2021, which you can find below:

Top 20 B2B Marketing Tools You Need to Grow
1. SEMRush
Your B2B search engine optimization (SEO) efforts will be aided by this software. The process of optimizing your website's keywords and content to rank high on Google (in organic search), which is a critical objective for boosting internet traffic, is referred to as SEO. SEMRush keeps track of the keywords for which you presently rank, proposes comparable phrases, and reveals the rankings of your competitors. You may use it to conduct keyword research, monitor your competitors' keyword strategies, conduct an SEO audit of your blog, and search for backlinking opportunities, among other things.
SemRush has also released brand new features in 2020, including a site health and audit tool. This gives you a ranking percentage of how your technical SEO and backlinks compare to your top organic competitors, along with recommendations for how to improve.
2. HubSpot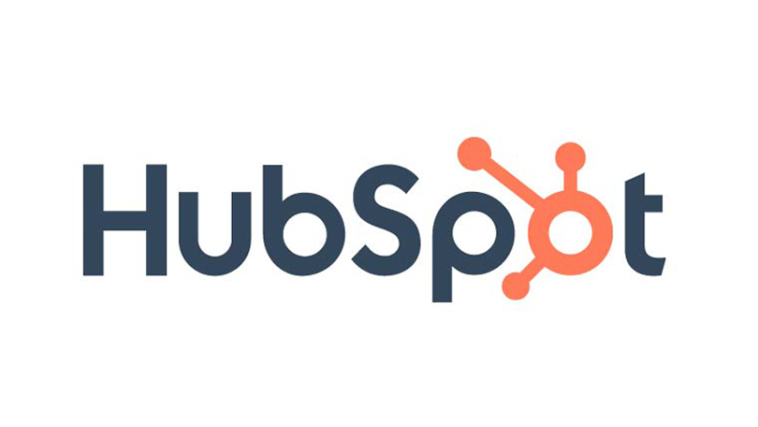 A customer relationship management platform (CRM) is a set of B2B Marketing tools that businesses use to track, monitor, and analyze customer interactions and data over the course of their engagement with them. HubSpot is a fantastic CRM platform. This is a highly strong tool for your B2B marketing, with built-in blog hosting capabilities, the ability to construct start-to-finish content packages, and the ability to keep numerous contacts.
HubSpot has been around since 2004 and has matured into an industry-leading software platform for inbound marketing. It was started by two MIT grads. This one product is vital for your marketing because of its excellent analytics, powerful free version, and integration features.
3. Feedly
This news aggregator application allows you to pull RSS feeds from a variety of publications and search them by topic. Feedly combines several social media accounts, blogs, and news sources into a single, easy-to-manage interface. This is a great way to stay on top of industry trends and find relevant content to share on social media to support your B2B marketing efforts. Google Docs and WordPress are among the many connectors available on the platform. On mobile and desktop, Feedly's free basic plan allows you to add up to 100 sources and 3 feeds, which is sufficient to get you started.
4. Zoom
Zoom is a cloud-based video conferencing service that allows you to meet virtually with others via video, voice or both. During the COVID-19 epidemic, video call usage skyrocketed, with daily Zoom users jumping to 200 million in March 2020, up from 10 million in December, and is now a key part of your marketing strategy.
This software can assist you in presenting a live product demonstration, running through your daily internal WIP, or scheduling a video meeting with a possible prospect. Many programs, including Gmail, Chrome, and Outlook, have Zoom connectors. Zoom also has a generous free plan with more than enough functionality to get your video marketing efforts off to a good start.
5. Ubersuggest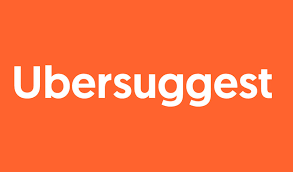 Writing great blogs is critical for increasing your B2B company's online organic exposure. Ranking for blogs might help you generate more leads and convert more customers. This is where Ubersuggest comes in, a free keyword recommendation tool with a user-friendly interface built by Neil Patel, a well-known digital marketing specialist. It shows the likelihood of ranking for a certain keyword, as well as the cost per click (CPC), keyword search volume, and more. As far as free software goes, this one is a great addition to your marketing technology stack, and a commercial edition with more tracking functions is also available.
6. Mailchimp
In 2020, email marketing will still be quite important for successful B2B marketing efforts. Staying in touch with customers, establishing your brand, learning more about customers, and generating leads are all things that email can help with. Mailchimp is a customizable email automation service that includes statistics and collaboration tools.
This year, Mailchimp released a slew of new features, including campaign benchmarking statistics, pre-built demographic categories, a subject line helper, and a cookie notifications bar for your website.
7. Ahrefs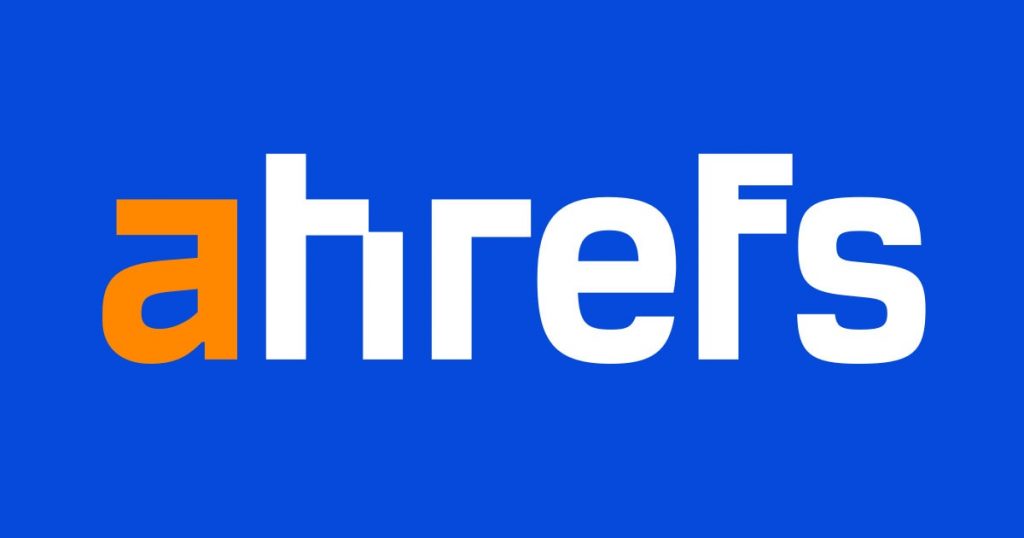 Ahrefs can assist you with the SEO portion of your marketing efforts. You can conduct keyword research, track rankings, uncover backlink opportunities, and research your competition with this B2B marketing tool. Ahrefs provides actionable insights to help you outrank your competition in searches.
The nice aspect of this software is that it also assists you in determining which material ranks highly in your niche. It also includes a web monitoring tool that allows you to keep track of your internet remarks.
8. Databox

Market intelligence aids strategic planning by obtaining and analyzing information important to a company's external environment. Databox is a robust market intelligence platform that centralizes all of your metrics and allows you to examine your company's critical key performance indicators (KPIs) on a number of devices. It has a large number of one-click integrations, including Google Analytics, Facebook, Twitter, HubSpot, and many others. There is a free version that allows for three users and three data connections.
9. Surfer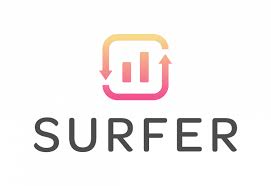 On-page SEO is the process of optimizing individual web pages in order to improve their search engine rankings and generate more relevant traffic. It's difficult to know how to create the ideal content to rank on Google's first page. However, SEO tools have become more popular in recent years to aid in this endeavor and increase your content's rankings.
Surfer is an SEO tool that examines why top pages for your keyword are performing effectively. You'll be able to figure out what you need to do to develop content that will help you outrank your competitors based on that data.
It aids in the creation/outsourcing of new optimized content as well as the optimization of current pages. The Surfer Content Editor compares your content structure, keyword usage/density, phrasing, page load time, backlinks, and more against top-ranking results for similar keywords. If you want to improve the effectiveness of your existing pages and the success rate of fresh material, this is a highly beneficial B2B SEO tool.
10. Slack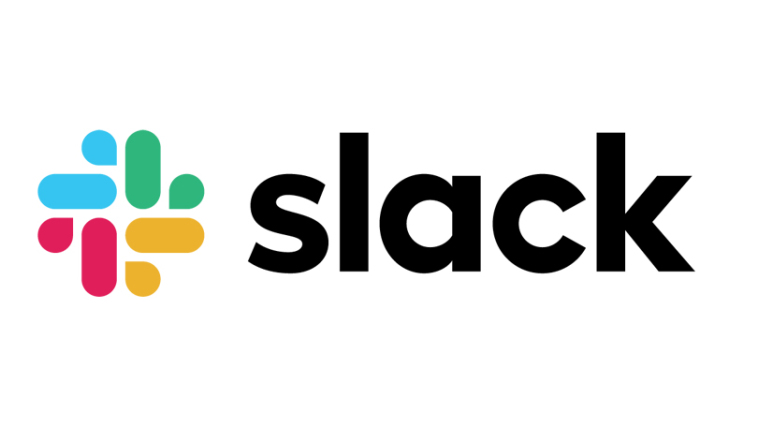 An effective online internal communications solution is also necessary in the COVID / remote work marketing era. Slack allows dispersed teams to communicate in one easy-to-use digital space. Your internal team will be able to expedite collaboration and enhance productivity by having a single location for chat, tools, and file sharing. Slack has several helpful applications for B2B, including connectivity with third-party apps, streamlined social sharing, private channels, public communities, and customer service, and it also has a free plan option to get started.
11. Loom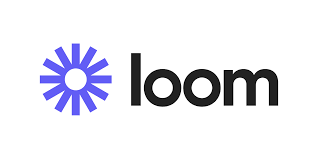 Loom is a video-based communication tool that allows users to quickly exchange their messages. You can record your front-facing camera, capture your screen, and narrate your video all at once – no switching apps or uploading required.
Loom improves the way people communicate, whether it's training new teammates, sales outreach, or responding to a customer inquiry. The user interface is straightforward. The configuration pop-up appears once you click the Chrome extension icon. You're ready to record with just one more click.
12. Zoho

For a cheaper pricing range, ZoHo offers a user-friendly design and a variety of capabilities, including email marketing tools, marketing gamification, lead management, and thorough reporting. Emailing and scheduling are made easier thanks to third-party integration with Google G Suite and Office365. Because of the mobile app version, B2B marketers can keep track of leads and data from anywhere.
13. Survey Monkey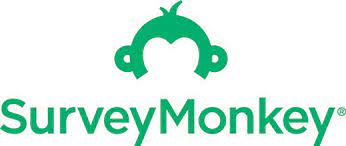 Survey Monkey is a useful tool for gathering audience insights and assisting with market research. Conduct surveys to determine brand awareness, product feedback, and customer purchasing trends. Additionally, the outcomes of original research should be published.
14. Bambu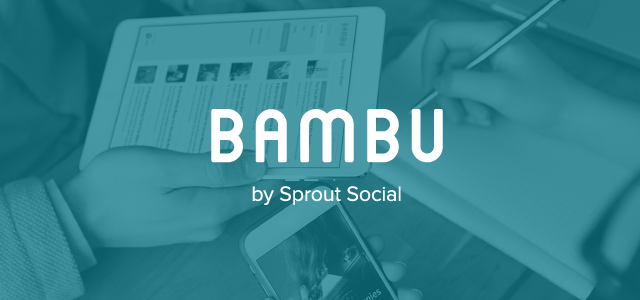 Employees share company-branded messaging 561 percent more than branded channels, according to research (source). Bambu, a G2 Crowd leader in employee advocacy software, assists marketers in raising brand awareness by giving employees a simple platform to post content.
Employees can access a curated feed of pre-approved content, as well as text ideas for social media marketing, using this service. A leaderboard is also included in the platform to provide staff an extra incentive to post information.
15. Neverbounce

Neverbounce is an email verification and list cleansing solution that serves companies of all sizes in real-time. Neverbounce helps safeguard sender reputation and boost email deliverability for businesses of all sizes. They also provide automated cleaning services on a near-daily basis, as well as a number of connections for easy data transfers.
16. NinjaOutreach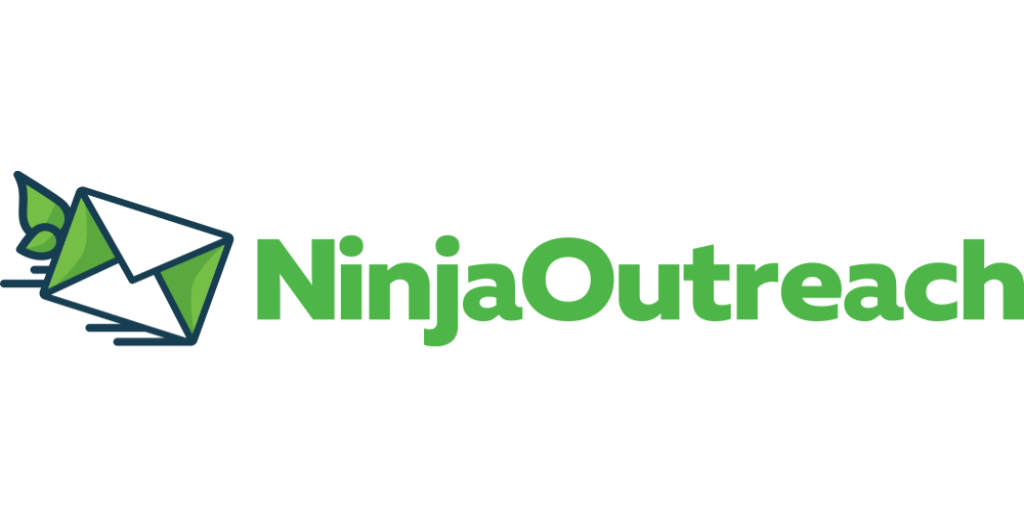 Natural link-building tactics are critical for establishing online authority, according to modern marketers. NinjaOutreach makes this work easier by allowing marketers to find high-quality bloggers and publications in their chosen industries and areas rapidly. Marketers can use automated follow-ups to plan mass outreach efforts for guest blogging and social sharing possibilities.
17. GetResponse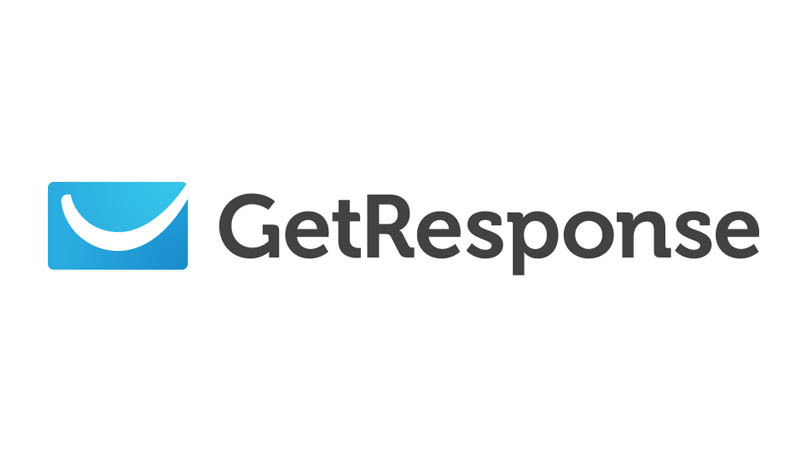 GetResponse is one of the most popular marketing automation platforms on the market. You may use this B2B marketing platform to develop landing sites, advertise webinars, and send out email marketing campaigns all from one place. They offer free onboarding as well as a fantastic user experience.
Its Autofunnel feature stands out in particular. It's a sales funnel builder that also allows you to automate your email marketing campaigns. This software solution is available for $15 per month.
18. Marketo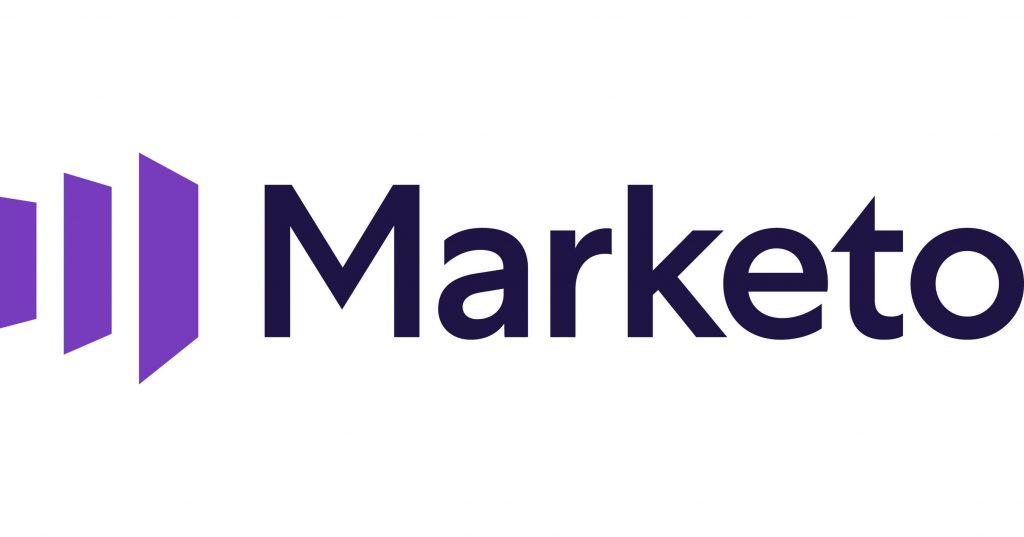 One of the most popular B2B marketing tools among B2B marketers is Marketo. It allows you to successfully plan, execute, and measure your digital marketing initiatives. Marketo can assist you with everything from email marketing to lead creation to mobile marketing. It can even aid account-based marketing efforts. The nicest feature of this product is that it can be used by businesses of any size.
19. Clearbit
Your anonymous online traffic no longer needs to be anonymous with Clearbit. You can use them to create comprehensive customer profiles. This B2B marketing tool makes it simple to discover prospects and obtain valuable information about them, which can lead to increased conversions.
Clearbit is one of the best software solutions to consider if you want to do data-driven marketing. It uses IP addresses to identify your online traffic so you can simply tailor your content to your intended audience.
20. OptinMonster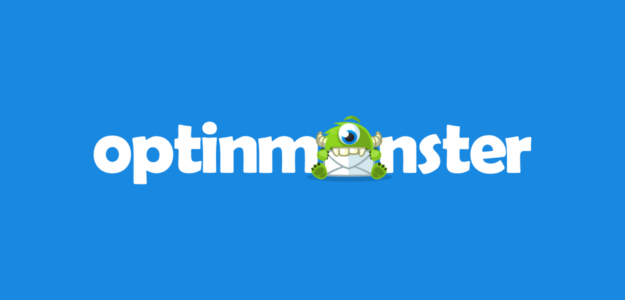 OptinMonster is a tool that helps you turn online traffic into leads. You can expand your email marketing list, reduce cart abandonment, and enhance conversions with this B2B marketing solution. This software helps you to tailor your offers and enhance conversions by employing behavior automation.
The best thing about this software is that it comes with templates that you may edit using the drag-and-drop builder. It also allows you to test and enhance your lead-generating techniques in real-time so that you can achieve more conversions.
Final Thoughts
That concludes our comprehensive list of B2B marketing tools. These tools can help you work quickly through a broad list of marketing duties, from producing content to conducting research to interacting with your team.