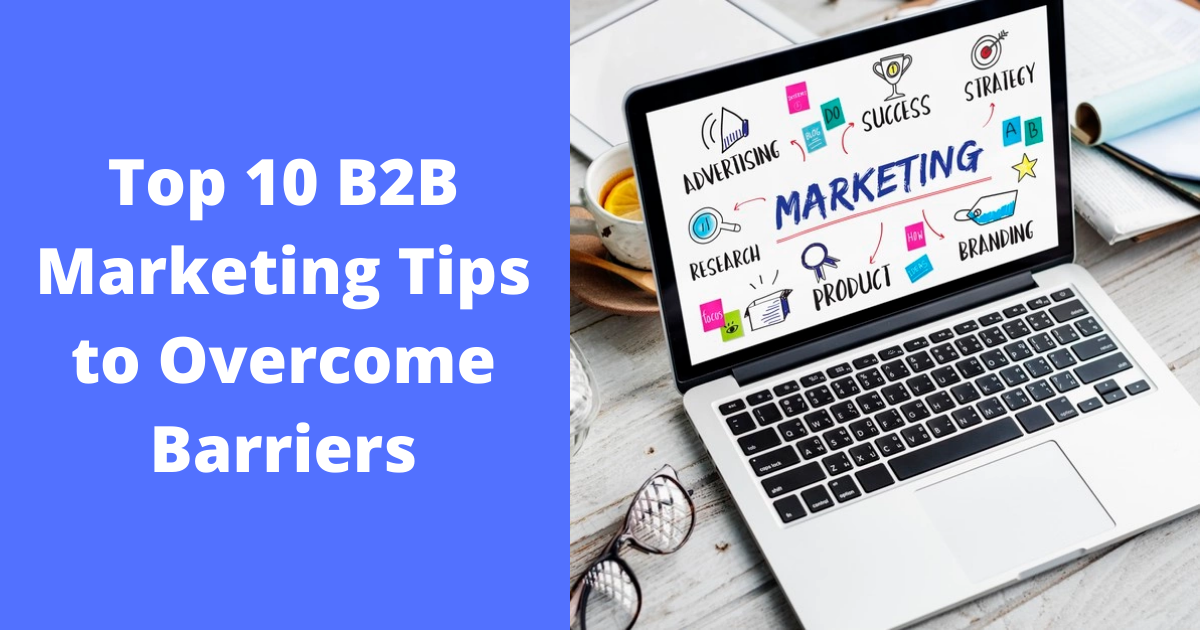 Anyone who works in the B2B sector is well aware that the industry has its own set of unique issues. In comparison, conversion cycles in the B2C business are shorter. B2B sales cycles are longer and more difficult to stick to, especially when targeting smaller, niche market segments with higher price points and this is why to become a pro in B2B marketing, one needs to know about the top B2B Marketing Tips.
According to a new survey of large enterprises that serve the B2B market segment, marketers may be more confident about business growth possibilities. However, the difficulties they confront may prove to be a stumbling block in their development.
B2B is a demanding, holistic, and difficult business model. There is no one-size-fits-all strategy that can be applied to two distinct B2B market environments. You must be qualified to create leads and locate potential clients who can turn into loyal and contractual customers before you can engage in the equation of sales and profit. These factors make B2B transactions more difficult because a team of professionals is involved in the decision-making process when doing business with you. After one loss loop, you may find yourself without a client and having to start over.
Top 10 B2B Marketing Tips to Overcome Barriers
1. Generating Profitable Leads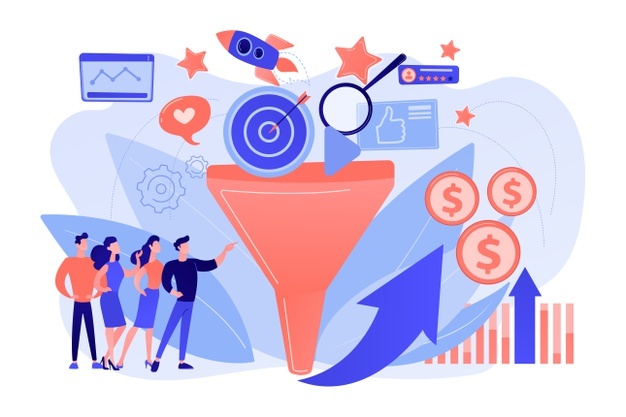 Converting leads into customers is the #1 marketing goal for B2B marketers in the new decade. Technology may have had a key impact in improving communication and the entire experience of approaching. But even that wasn't enough to nail the first step in getting a client. While internet forums might help you locate potential clients, convincing them to conduct business with you is difficult. As a result, even if it is one of the most talked-about issues, getting lucrative leads through any and all ways available is critical to getting started.
2. Create New Content
The globe is a voracious content consumer. Every day, people use the Internet to look for information. Use that traffic to your advantage by delivering relevant content. If you're a commercial HVAC company that serves businesses, for example, you might include articles on how to choose the best equipment for energy efficiency in a manufacturing plant or a film that illustrates how investing in a specific system saves money over time. Make a list of the questions your target audience frequently asks before making a purchase from your company, and then create resources that address the most frequently asked questions. Content provides something for search engine results as well as something to share on social media.
3. Overcoming Competition
Any business or marketing experience can easily devolve into a bloodbath. Given how unpleasant it can be to be a top business owner and lose a lucrative opportunity to your rival, firms have developed B2B Marketing Tips to combat the scenario. A B2B researcher would typically run 12 searches before visiting a brand's website. Don't you think it would be advantageous to have a strategy in place to at least nail one of those 12 searches? However, because you may be providing more value than your rival, those techniques can sometimes make the task even more difficult. Nonetheless, they scored because they used better B2B Marketing Tips.
4. Creating Quality Content
According to B2B statistics, digital marketing is the most popular marketing strategy, accounting for 56 percent of B2B market spending in 2020. With more than half of the budget committed to digital marketing, it's easy to see how content is critical to breaking down B2B boundaries. Before they can proceed with more formal business operations, your client will demand more extensive and informed material that swiftly answers their inquiries. Research reports, on the other hand, do not have to limit your content. To attract better prospects, businesses are willing to invest in more interactive tools and applications.
5. Maintaining Quality & Customer Perspective
Customers have higher expectations in a stable economic climate than when the economy is at its lowest point. Furthermore, as marketers raise their resources, integrate technology, and automate operations, the process of persuading clients becomes much easier. It might be difficult to keep clients in a competitive market. Still, B2B marketers have the advantage of being able to bind their clients to unbreakable contracts for an extended period of time before they go on to try something new with someone else.
6. Longer Sales Cycle
As previously stated, B2B marketing has lengthier sales conversion cycles than B2C marketing. It's an inescapable part of functioning in the B2B sector, but it's not difficult to make compliance easier. The solution is to maintain track of your potential customers' behaviors and engagement gestures on your website or other platforms in order to determine where they are in the sales cycle. Incorporating a robust CRM system is the greatest approach to achieve that more formally. A majority of B2B businesses already utilize one or more market automation solutions to help them execute more efficient sales conversions. As a result, more integrated CRM software would be fantastic.
7. Building Authority Through Thought Leadership
Thought leadership – or, to put it another way, delivering professional advice on topics pertinent to your field – is nothing new. However, it is more effective than ever as a marketing strategy.
Thought leadership can be used for a variety of business types and marketing methods, but it's especially effective for reaching out to the decision-makers within target companies. According to LinkedIn and Edelman, between one and four hours of thought leadership content is consumed by 58 percent of decision-makers per week. Furthermore, after reading thought leadership content, 47% of C-suite executives indicate they've given out their contact information.
Surprisingly, while customers clearly value and engage with thought leadership, vendors remain skeptical. Indeed, only 39% of sellers feel thought leadership may help them generate leads. In terms of marketing, the sooner brands recognize the value of thought leadership, the better.
8. Guest Posting, Speaking, and Influencer Marketing
These three fields appear to be extremely dissimilar. However, they all have one thing in common: they all use the authority of third parties to promote their own brand or product. When done correctly, all three may be extremely beneficial in terms of developing your business since they take advantage of external platforms that already have a captive audience – whether it's a website, an event, or a social media account.
9. Marketing Automation
According to McKinsey, employees could be paid to undertake 45 percent of operations that could be automated, while 60 percent of all occupations may see a third of their activities automated. However, let's be clear: marketing automation isn't about cost-cutting. You may increase revenue and leads by automating monotonous processes like email marketing and social media posting. For automatic funnels, look into Finteza. To make your marketing automation effective and cost-effective, it's also a good idea to clear out the clutter.
Automation, perhaps most importantly, is the key to delivering individualized client experiences. Automation is used by nearly half of marketers to support personalization efforts, second only to customer journey mapping and A/B testing. So, why should you be concerned? People adore being able to customize their experiences. Only a fifth of customers says they are satisfied with the level of customization they now receive.
There are no shortcuts here, which is important. Customers are astute; they can see the difference between a token gesture and a genuine effort to improve their purchasing experience. Only 8% of people would be enticed to interact with a brand that addressed them by their first name, and only 7% would respond to a birthday email.
10. Scaling Efficiency
More than half of B2B marketers foresee no change in their marketing expenditure in 2020, while the remaining 41% anticipate an increase. It's logical that demand marketers expect an increase in funding as they meet their KPIs and see a return on investment from their B2B marketing initiatives. They can hire more people, incorporate more technical components, and even outsource their marketing operations, such as coursework writing service, as their budget grows, allowing them to focus on more vital things. If you balance out your needs and prioritize them appropriately, scaling efficiency is not as difficult. While B2B marketers aren't unfamiliar with this scenario, it nevertheless presents a challenge.
Final Thoughts
The B2B industry is still undergoing considerable transformation. Technology and data are a new way ahead as organizations shift away from in-person sales techniques.
However, in a sea of competitors, providing unique value has become more difficult than ever. Personalization, data, and systemization are all used in the B2B Marketing Tips above to improve your sales process at every stage.
The final result is obvious: you will generate more brand exposure, knowledge, and value than anyone else in your industry. You can expand your revenue faster than you expect if you can accomplish it and keep discipline while following the sales fundamentals.