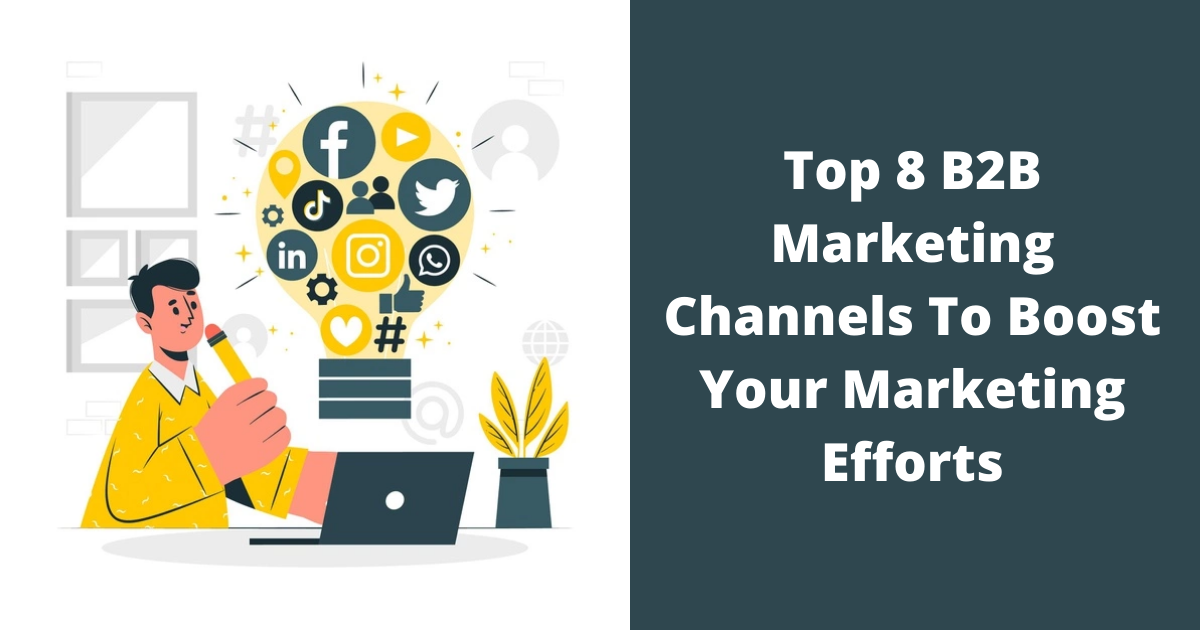 Year after year, the number of B2B marketing channels increases. It's simple to understand how a B2B marketer could become overworked. Imagine you're at your favorite restaurant, and you adore each and every item on the menu. However, while deciding which dishes to include in your supper, you may want to think twice about what you purchase. Choosing the correct channels for your B2B marketing plan is the same.
Each B2B marketing channel's efficacy with your target audience may vary depending on the industry. For your industry, some B2B channels may perform better than others, but that's where optimization and testing come into play.
And some of the channels you used to rely on for qualified leads, high conversion rates, and a high return on investment may no longer be as reliable as they once were. In this article, we'll go through the growing number of B2B channels, the growing importance of digital marketing channels against traditional marketing efforts, and how each may benefit your lead generation efforts. Are you ready to jump right in? Let's get this party started.
Reasons to Use B2B Marketing Channels
Cost-effective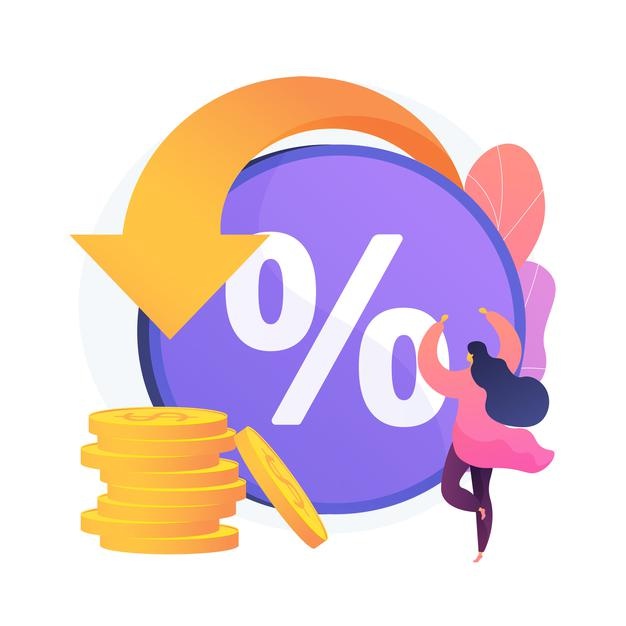 Online marketing is incredibly cost-effective when compared to traditional marketing tactics. It also enables your company to achieve the maximum potential return on investment from your advertising. You can also quickly track your spending and make changes to ensure that you get the most out of your internet marketing initiatives.
Easy to Measure
Online marketing is incredibly cost-effective when compared to traditional marketing tactics. It also enables your company to achieve the maximum potential return on investment from your advertising. You can also quickly track your spending and make changes to ensure that you get the most out of your internet marketing initiatives.
Increases Brand Awareness
Your business will also rank higher in search results for terms and phrases connected to your business if you use online marketing. Finally, more potential clients will be able to locate you online and learn more about your company as a result of this. Even if they aren't ready to buy right now, they are more likely to remember you in the future and even refer your company to their friends.
Earns More Qualified Leads
Digital marketing generates more qualified leads since it targets people who are already looking for your products or services online. This means you'll save money by not wasting money on advertising to those who aren't interested in your products or services, and visitors to your site are more likely to become customers in the future.
Generating Results Quickly
Certain online B2B marketing channels also function quickly, so they can be good solutions if you need to increase web traffic, prospects, or money immediately.
Pay-per-click advertising, or PPC, for example, can generate quality leads in as little as a few hours. As you begin to reach more clients and earn more cash online, you can always tweak your methods based on the data you collect.
While it may take many months to see major returns from methods like SEO, email marketing, and content marketing, they will set you up for long-term success. They're also a great match for short-term techniques like PPC.
Top 8 B2B Marketing Channels
1. Search Engine Optimization
Search engine optimization, or SEO, refers to a set of tactics for improving the visibility of your website in search results for keywords and phrases related to your industry. For instance, you may use this B2B marketing channel to generate and publish fresh material pertaining to your business, as well as include the keywords your audience is looking for in strategic locations like title tags, headings, and copy.
You can also seek links to your content from other respectable websites. The more authority sources that connect to your site, the higher you'll be able to rank in search results. Increasing your search engine rankings can allow more people to find you online, contact you, and eventually become clients.
2. Pay-Per-Click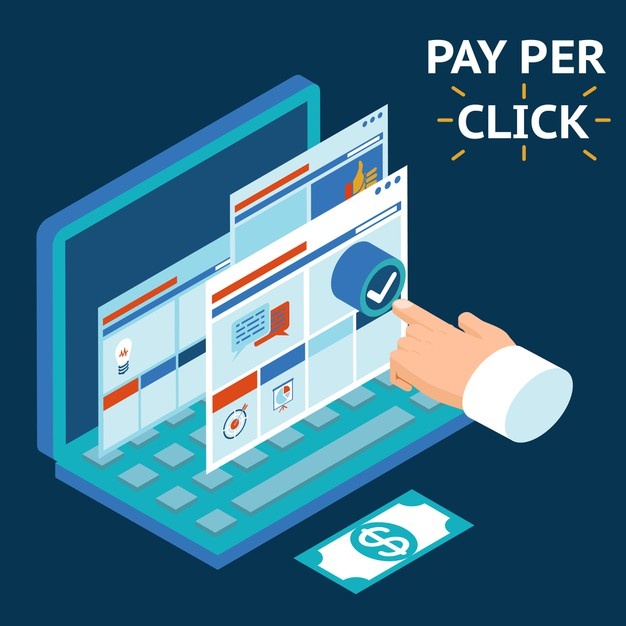 Pay-per-click (PPC) is a prominent online advertising model and B2B channel that allows businesses to compete for sponsored link placement in search engines.
PPC allows you to bid on the keywords that will be used to trigger your advertising. Your advertising will appear above organic search results if your bid is among the highest. One of the major advantages of PPC for B2B enterprises is that you only pay when a user clicks on your ad and visits your website, as the name implies.
If you want to quickly increase traffic to your website, PPC is a great option because it can begin attracting people and leads as soon as you establish a campaign. It can also assist you in maintaining a presence in search results as you try to improve your organic rankings.
3. Content Marketing
Content marketing is a fantastic B2B marketing channel and one of the most efficient ways to get new leads on the internet. Original articles, infographics, blog posts, manuals, and ebooks are all part of the process. Visual content, such as images and movies, can also be created and shared.
People can learn more about your company, industry, and services by using custom content. It can also position your organization as a thought leader in your industry, and people will be more inclined to want to learn more about your services if they read something useful you've written.
You can start with a blog if you're new to content marketing. You can utilize your blog to discuss industry trends, useful hints, and anything else that interests your target audience. Even if this content doesn't produce leads right away, a B2B prospect who could require your products or services in the future will find it valuable.
4. Email Marketing
Email marketing is a powerful tool for establishing and maintaining relationships with potential customers. B2B email strategies, on the other hand, differ from B2C email campaigns in that they focus on giving information and creating relationships.
Instead of focusing on items and sales, you can use this B2B channel to provide your subscribers with industry-specific expertise, advice, and other information. As your readers advance through the sales funnel, you can concentrate on how your organization can assist them in resolving specific issues or achieving certain objectives.
Start with a weekly or monthly email newsletter if you're new to email marketing. Your newsletters should be simple to read, useful, and published on a regular basis. You don't need to bombard your subscribers with sales pitches; a monthly email can suffice to keep your company front of mind and entice them to learn more about what you have to offer.
5. Social Media
For practically all organizations, social media is a powerful marketing medium, and B2B enterprises are no exception. You can still engage and interact with potential clients even if you only post a few times per week.
Maintaining a social media presence also makes you more available to your customers and keeps them informed about your company. You can, for example, provide links to new content, educational articles, images from corporate events, and industry awards.
6. Videos
Adding videos to your website can raise visitor engagement and increase the amount of time they spend on your sites. This type of digital marketing gives out favorable signals to search engines like Google, which can help you increase your conversion rates.
For B2B marketers, YouTube is a popular platform since it allows them to get up close and personal with potential clients. You may make videos that explain how your products and services function and provide consumers with immediate, useful, and actionable information. You can also make videos that include client interviews, case studies, and descriptions of new products or services.
Videos are an excellent method to address frequently asked questions about your company, products, and services, as well as to offer potential consumers the social proof they require to make a purchase.
7. Conversion Rate Optimization (CRO)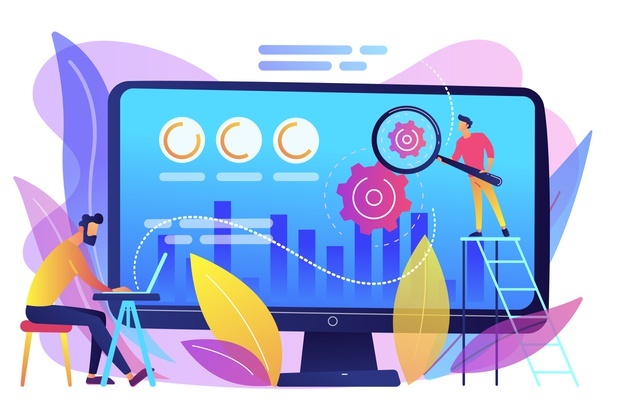 Conversion rate optimization (CRO) can help you convert more users to customers on your website. CRO entails experimenting with different aspects of your website to see which ones convert better. You can, for example, test alternative colors or phrasing for a call to action button to see which one gets the most clicks.
Testing and optimizing different aspects of your website can help you make the most of your web traffic and, as a result, earn more cash for your business.
8. Web Design
Your website is frequently the initial point of contact between your company and potential customers, and it must make a good first impression. Web design has a big impact on this impression, and it also has a big impact on the user experience. People expect to be able to discover information quickly and simply on your site, and bespoke web design can help.
The easier and more pleasurable it is for your visitors to navigate your website, the more time they will spend reading your content and learning about your company. This also provides positive signals to search engines, assisting your SEO efforts.
Final Thoughts
It's up to you to figure out which B2B marketing channels will perform best for you by measuring your results and seeing which ones clients respond to. You'll be sure to develop your B2B business to new heights if you combine the above methods with direct marketing strategies.