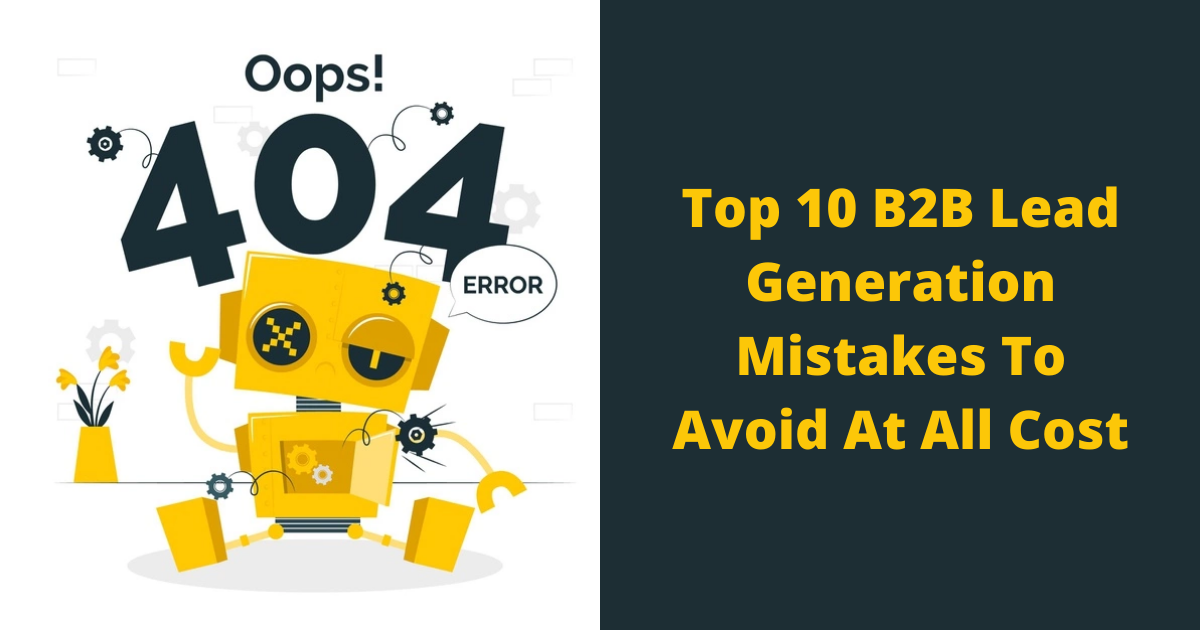 Some approaches perform better than others for producing B2B leads, while B2B lead generation mistakes should be avoided at all costs since they are ineffectual, outmoded, and off-putting to B2B buyers.
Not all businesses need a lead generation plan to run successful marketing campaigns, but those companies are few and far between. Instead, most businesses require a strategy that not only generates conversions over time, but also follows up with visitors who exited the conversion funnel during the purchase process (especially through cart abandonment), remarkets to visitors who left without purchasing, and builds a relationship with customers that keeps them coming back. And whether you've heard the term before or not, that's a lead-generating plan.
In order to produce a sales inquiry, B2B lead generation entails cultivating interest in your organization, brand, product, or service. The prospect provides their contact information via phone, email, chat, or online form, converting them into a lead who may be nurtured with material and communications until they are ready to buy.
If you want to develop the correct B2B publicity for your company, unfocused marketing, inconsistent communication, and other unproductive methods won't cut it. What's the bad news? You're undoubtedly doing some of these huge B2B lead generation mistakes, which are costing you a lot of potential new revenue. What's the good news? You may easily remedy some typical B2B Lead Generation Mistakes and get back on track. And, fortunately for you, we're here to assist you!
Top 10 B2B Lead Generation Mistakes 
1. Vague Call to Action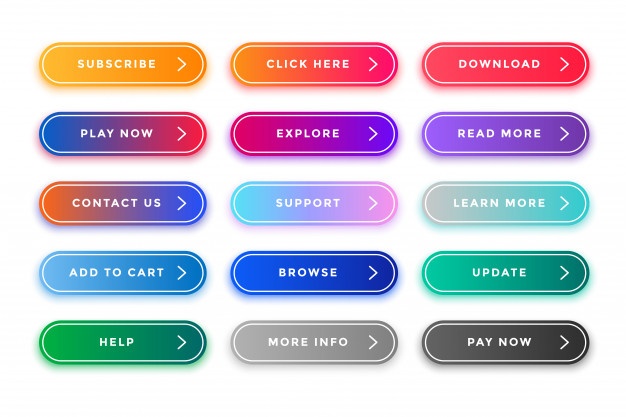 A cursory examination of online and offline marketing initiatives will uncover significant flaws in the techniques utilized to influence new sales. In such situations, your Call to Action (CTA) is frequently overlooked.
Hot Tip: Your CTA should never be an afterthought. This should, if anything, be one of the most crucial components of your lead creation strategy!
According to research, ads with a well-structured CTA can see up to a 50% increase in conversions compared to those with an indistinguishable or confusing CTA. Make certain that every marketing strategy you use results in a planned meeting, a sales call, or any other desired activity.
2. Meeting Tools That Aren't Effective
We now live in a convergent media world. Using many online tools at the same time isn't simply a good idea; it's a requirement for effective client communication. There are various methods you can use for virtual meet-ups if you are unable to physically meet with your potential clients for physical meetings.
Always swap your virtual communication tools to avoid appearing sloppy. Find a platform that can combine all of your correspondence and make it uniform. This ensures that your interactions are always consistent and that your clients are not confused. (Are you aware of where we're going?
3. Snail-Paced Decision-Making
Have you ever had a meeting with a consulting firm and then everything fell silent after what seemed to be a productive discussion? The process usually begins with a slew of ideas for generating new leads for your business, but days, weeks, or even months pass without any significant progress. Nobody has the time for that!
Always put lead strategies in place as soon as possible, and make sure that everyone participating in the process is on the same page. If you're having trouble moving forward with your lead generation methods, figure out what's wrong and make the required changes.
4. Poor Implementation of Lead Strategy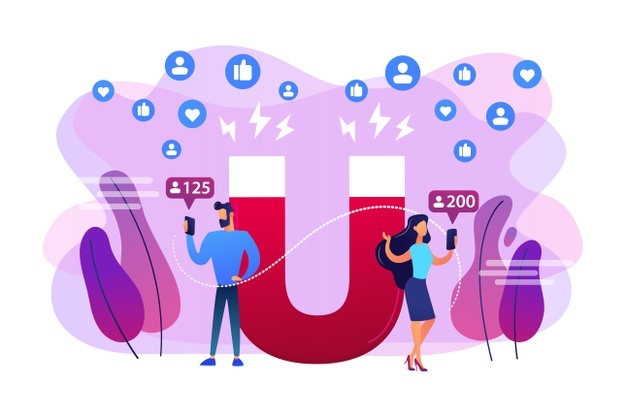 We all want short sales cycles and quick conversions in an ideal world. Unfortunately, in the real world, leads must be cultivated so that you are at the top of a potential client's mind when the need arises. Every business wants leads, but do you have a strategy in place to generate them?
It's all about being adaptable. At different periods, clients have varied wants. It's difficult to expect someone at the start of a sales cycle to behave the same way as someone at the end. Going with an aggressive sales pitch can backfire depending on the situation, and you may end up losing a potential lead for good.
Understanding how potential clients chose their suppliers is critical to the success of a B2B lead campaign. Once you've done so, you'll be able to grab their attention right away with relevant information that will help them solve their problem. From there, you may gradually include more specific content to help them along. This eventually leads to a purchase decision from potential customers.
5. Inconsistent Virtual Brand Recognition
Your brand identity should never lead potential customers astray. Your company's ideals should be reflected positively in your internet presence. Use technologies that allow you to personalize your online profile to add value to your online spaces.
All company-related content should be presented in an appealing manner, free of fluff. The fundamental criteria to follow are consistency and clarity. When data is effectively integrated across platforms, it also leads potential customers down a logical path with clearly defined actions.
Why settle with cookie-cutter layouts with little personality when you can utilize an app that allows you to customize your virtual environment and add your own branding? Keep in mind that the manner you communicate gives a good indication of how it will be to work with you.
6. Not Using Blogging to its Full Potential
Blogging has huge lead generation benefits, so take advantage of them. If you aren't blogging, consider starting out with one post per week. If you already have a blog, ensure you're including calls to action (CTAs) on your blog that leads to valuable gated content for your target audience. Through your CTAs, guide your readers to landing pages that promote content such as eBooks, whitepapers, or webinars. Make sure you promote your content by blogging about topics that are similar to your other assets. For example, if you have an eBook on how to grow your own produce, you could write a blog on the top 10 tools every gardener needs.
7. Not Optimizing Your Top Webpages
Not all of your website's pages are created equal, and they shouldn't be prioritized in the same way. Many of your visitors are likely to land on a few key pages, such as your homepage or About Us page. It's critical to concentrate on such pages and make the conversion as simple as possible. Begin by evaluating which of your web pages get the most traffic and focusing on the top three for lead generation. Make sure your CTAs not only attract the attention of your visitors but also make sense in the context of the page.
8. Creating Too Long/Short Forms
For many marketers, determining the ideal form length is a challenge. Your visitors will be more likely to fill out your forms if they are too short. While this is beneficial in terms of overall leads, the quality of the data you acquire may be compromised. If your form is excessively long, your visitors may be hesitant to fill it out at all, resulting in fewer leads. There is no such thing as a "ideal" form length, but you can optimize it based on your objectives. Make your forms shorter if you need more leads. Make your forms lengthier if you want higher-quality leads. As a general rule, shorter forms will generate more leads, whereas lengthier forms will generate fewer leads but of higher quality.
9. Insisting, Not Persisting
There's a fine line between persistently pushing your product or service and forcing people to buy. Unfortunately, most business owners come down on the side of caution and do the latter. There are few things that irritate a potential customer more than being pressured into making a purchase. In general, aggressive marketing causes more harm than good for your business, as it turns away potential customers and creates a negative image for your brand.
Brands that do not follow up with potential buyers enough are on the other end of the spectrum. They might write an email or do nothing at all to follow up with website visitors or social media contacts. Many small businesses only upload content infrequently, and their social media profiles have only a few posts. Remarketing and other strategies, as we've seen, are excellent tools for raising conversion, which rises in tandem with the number of adverts seen to visitors after they leave your site.
10. Not Connecting With Your Sales Team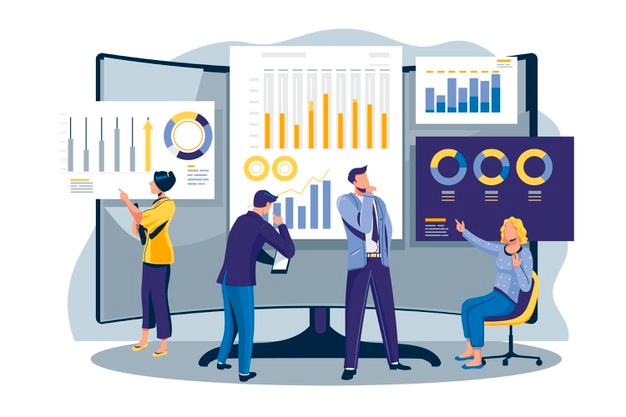 Marketing and sales teams must be on the same page in order for lead-generating activities to be successful. It's critical to agree on what a lead is and how to work together to achieve lead-related objectives. You can establish what kind of leads your sales team needs for conversions and how your marketing team can best achieve that through open communication.
Final Thoughts
Lead generation methods are frequently overlooked while designing the rest of your marketing strategy, but they should be prioritized because they provide greater market results. Avoid the B2B Lead Generation Mistakes stated above if you want to get the most out of your lead-generating approach.