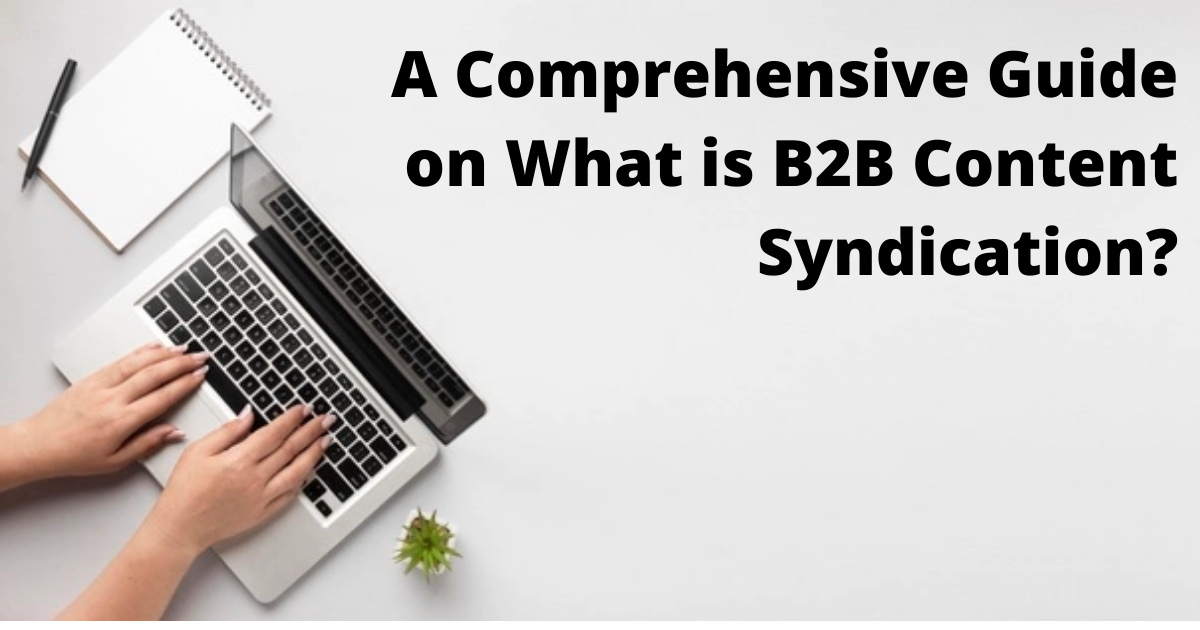 For many large businesses, B2B content syndication is an important source of leads. It helps you to reach a broader audience with your resource-intensive material than you would with merely hosting it on your website. For B2B marketers, content distribution will continue to be a primary focus. Indeed, 46% of B2B marketers plan to improve their content distribution channel, which includes content syndication, in 2020.
As a b2b marketer, relying on a marketing plan that incorporates a number of approaches can help you raise brand awareness, expand your reach, and generate more sales leads. Content syndication should be one of the most important of these strategies. It's a marketing strategy that entails republishing material that you've created on your digital assets on third-party websites. While some businesses will post your work on their website for free, others, particularly those with great authority, will charge a fee.
When hosting material on third-party websites, you could be concerned about the SEO effects. Will Google and other search engines penalize you if you have duplicate content? We'll get into those specifics later, but first, let's go over the fundamentals of B2B content syndication.
What is B2B Content Syndication?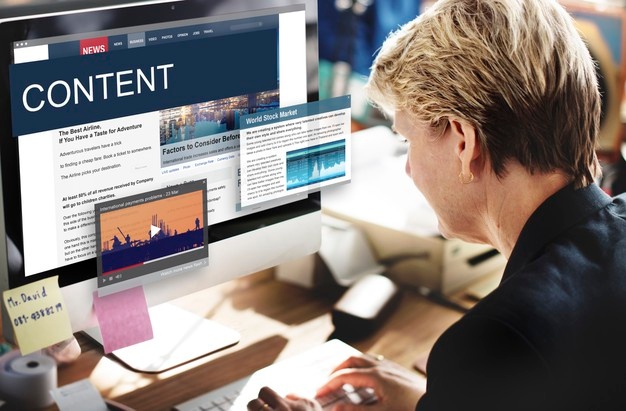 When digital content such as whitepapers, blogs, and videos are re-published on a third-party website, it is referred to as B2B content syndication. Content syndication's main goal is to generate fresh leads from potential client accounts.
B2B marketers typically agree on the number of leads they aim to produce from a content syndication campaign with content syndication vendors. You should anticipate paying roughly $80-$100 per director level and above lead with content syndication campaigns. In general, qualifying inquiries are acceptable. As you can guess, the greater the Cost per Lead, the more qualifying questions you add (CPL).
If you should ask qualifying questions, it relies on your marketing plan. It's something I strongly advise you to do. The reason for this is that your sales team is overworked and pricey. You don't want your salespeople wasting time on unqualified and cold leads.
Even if you ask qualifying inquiries, the leads you get from a content syndications campaign are virtually always cold. Before handing over leads to sales, you need to run a nurturing campaign to warm them up. If you don't have a nurturing campaign, your campaign will almost certainly fail and have a poor return on investment.
Benefits of B2B Content Syndication
When it comes to creating B2B leads, content syndication is crucial. Account-based marketing is a key component of many successful B2B businesses. You can provide a named account list to content syndication companies when negotiating with them (or target account list). As a result, they'll solely create leads from the accounts on your list.
It doesn't make sense if marketing is producing leads outside of the named account list if sales are focusing on named accounts. In 2020, 42% of B2B marketers will investigate account-based marketing strategies. Content Syndication and account-based marketing go hand in hand.
Another advantage of content syndication is that it provides your content with additional visibility that would not be feasible if it were only hosted on your website.
You may position yourself or your firm as a thought leader by choosing the proper providers. You can receive optimum exposure by republishing blogs to third-party sellers. Republishing your blog content on Medium is an example of syndicating blog content. As a result, you'll be able to bring a lot of traffic to your website and eventually establish yourself as a thought leader. Update your material at the right time to extend the timeframe during which it generates value.
This is linked to the next benefit, which is increasing the number of high-quality connections to your website. Link building is still critical in getting search engines to trust your website, especially if you're a startup. Republishing material almost always results in a high-authority backlink, which is crucial for business success.
Reasons Why Content Syndication is an Effective Marketing Strategy
(i) Getting a Bigger Audience
Syndicating your material to authoritative sites with large, dedicated audiences allows you to reach a much larger audience than you might otherwise be able to reach. Let's imagine your original blog post has a potential reach of 1,000 people, but on other sites, that reach may be in the hundreds of thousands. If you have good content with high interaction rates, repurposing it gives you a tremendous opportunity to reach out to new audiences and demographics.
(ii) Creating a Good Online Presence
When you regularly syndicate content, your brand gets more visible and accessible online. It all starts with providing audience-relevant and helpful material, followed by additional content pieces that can help nurture your visitors along their content consumption journey.
Having a consistent online presence can also assist you in narrowing in on a niche that has proven to be difficult for your team to crack. You merely need to contact websites that have already established themselves as experts in your field and ask them to assist you in showcasing what you have to offer through your content.
(iii) Boosting Traffic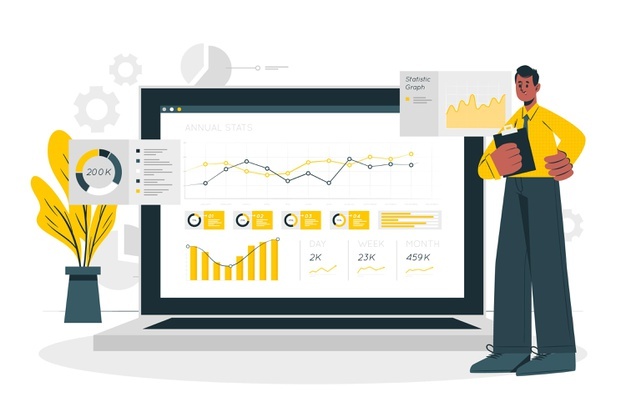 The goals of content syndication differ from company to company, but increasing website traffic is virtually usually among marketing teams' top three priorities. Remember that you must first attract visitors to your website before you can raise brand recognition.
Because Google and other search engines associate specific syndicated material with quality and authority, content syndication can increase your organic traffic. The fact that your content was accepted by trustworthy news sites signals to Google and others that it is relevant and helpful to their audience. Over time, you should observe higher rankings in search results.
(iv) Educating Customers
You can use the opportunity to give readers more information about your business or how your products can assist them to solve their problems after they click on your content and go to your website. Make sure you provide them with high-quality content that will provide them with a lot of value in terms of educational, newsworthy, and entertaining features.
As a general rule, only 20% of your material should be promotional. For your content syndication strategy, keep these top four content formats in mind: 85 percent whitepaper, 60 percent webcast, 50 percent infographic, and 35 percent articles.
(v) Boosting Lead Generation
Modern content marketing necessitates a well-thought-out approach. When it comes to producing leads, publishing your content to publications that target the same buyer profiles as your company makes it easier and more effective to obtain high-quality leads. Audiences with similar interests are more likely to be interested in your material, indicating a good custom fit.
Syndicating content is a terrific approach to increase your lead generation efforts since it expands your reach and allows you to reach an audience you might not have otherwise been able to reach. This allows you to maximize revenues by exposing your material to a relevant demographic with high purchasing power, rather than just your immediate community of subscribers and dedicated followers.
After all, you've invested a lot of time and effort into producing high-quality content, so it's only reasonable that you'd want to broaden your reach so that more people can take advantage of your offer. This is where well-executed content syndication shines.
Furthermore, publishing your information enhances your search engine ranking by generating relevant backlinks and increasing your credibility. It also establishes you as an industry thought leader. In the end, higher search rankings assist produce more visitors, which could lead to more quality leads.
Paid content syndication can also be beneficial, as most ad platforms allow for audience screening. Prospects can be targeted based on demographics, device kind, job title or role, company size, and industry type, for example.
(vi) Increasing Brand Authority

Another advantage of syndicated material is that it aids in the development of your brand's or site's reputation as a subject matter authority. When things get too crowded in your niche market, which happens all too often these days, content syndication can help you stand out as a thought leader—someone who can inform and delight your audience while talking about your brand, product, or service in a way that's relevant and relatable to your target market.
Types of Content Syndication
1. Co-Marketing
When two companies collaborate on promotional efforts for a co-branded deal, this is known as co-marketing. Both businesses market a piece of material, which could be an ebook, whitepaper, research study, or another type of gated content. After inputting their contact information, users are directed to a landing page where they can view the content. The two companies then divide the leads they generate.
2. Press Release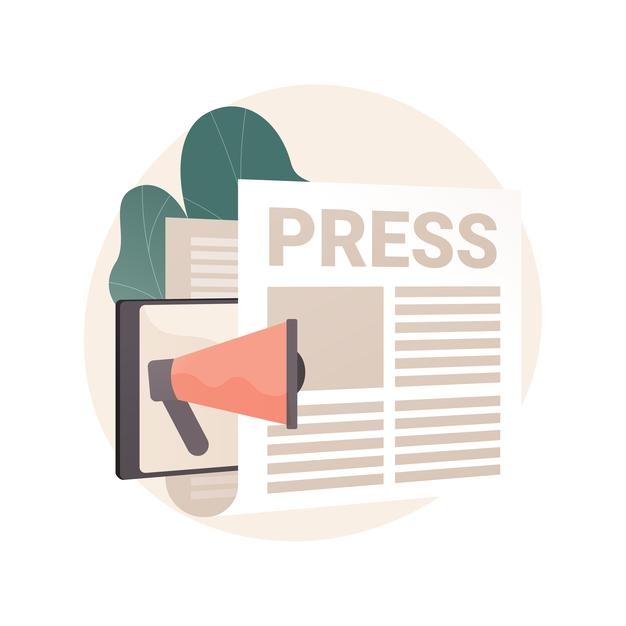 Press releases were disseminated to a variety of internet media venues, some for free and some for a fee. When your firm has a new product or some other piece of company news that your audience could be interested in, this material works best. It's written in the form of a news article with a link to your company's website. Include links to an appropriate landing page where you can collect user contact information to optimize press releases for lead creation.
3. Social Syndication
This method is also known as "content swapping," and it entails two brands agreeing to promote each other's content on their respective social media networks. Because posting content on social media doesn't take much effort, this is a reasonably straightforward and easy-to-implement method. However, the potential for more exposure makes this strategy difficult to dismiss.
4. Guest Blogging
When an author writes original content for another brand's website, it's known as a guest blog. It's a terrific strategy to acquire backlinks while also improving your search engine ranking. Having said that, your primary goal for guest blogging should be to attract relevant traffic and establish your brand's credibility and authority. Backlinks should be regarded as a welcome addition.
Final Thoughts
As you can see, content syndication may provide a lot of value to your marketing approach. It generates everything positive in marketing, including brand awareness, audience engagement, leads, prospective sales, industry leadership, and more. If you consistently produce high-quality material, don't let it go to waste by failing to syndicate it. It's one of the most effective strategies to boost your brand's internet presence and reputation.
If you're just getting started, a more aggressive approach may be beneficial, so take advantage of any opportunity for content syndication, focusing on high authority sites whenever possible. You may afford to be more choosy about where you republish your content if you already have a more established reputation.
Yes, content syndication is and always will be a successful marketing technique. To maintain engagement and keep visitors interested, you'll need to strike a solid balance between original material and curated pieces. The important thing to remember is that your content should always have a clear value proposition.