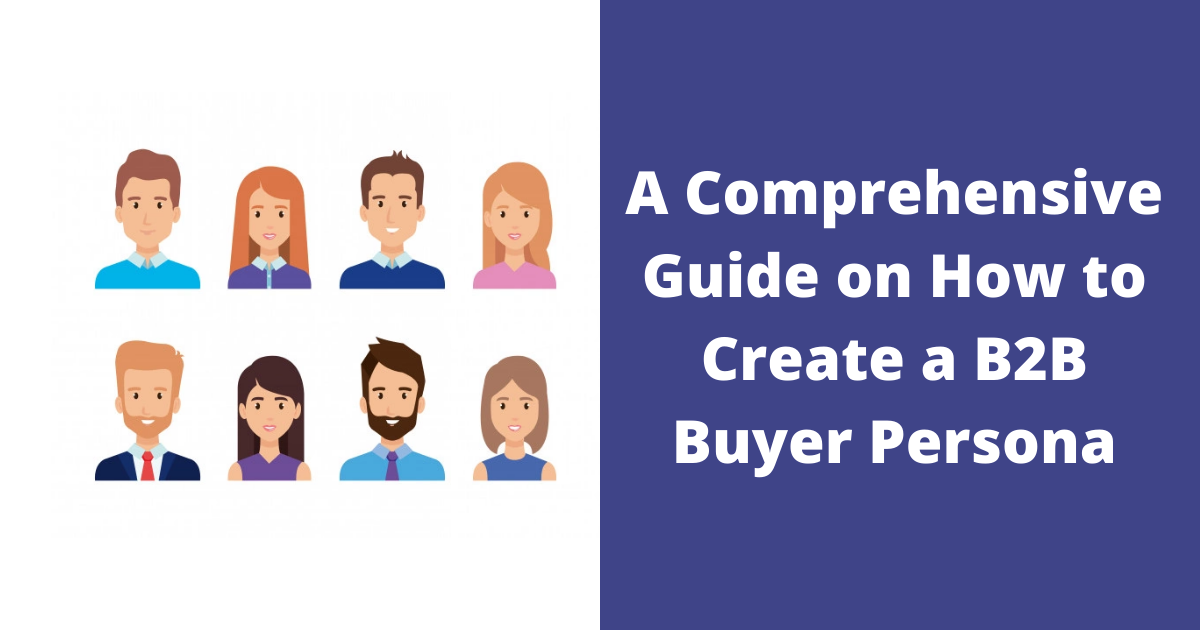 In order to sell something, you need to really know your audience. When you gain that knowledge and analyze it, you create personalized content that guarantees lucrative outcomes. Additionally, marketers utilize buyer personas to relate their content to the customer's journey and attain considerably higher conversions. Whereas businesses not following this approach find conversions relatively tougher. But, why does this actually happen? B2B buyer personas are simply necessary when one wants to identify and filter out prospects.
For obvious reasons, identifying consumer interests and pursuing a relevant approach enhances the return-on-investment (ROI) of marketing campaigns. Another dimension tells us that the purchasing power and decision-making activities aren't similar for all kinds of products/services and buyers.
So, developing a researched B2B buyer persona can immensely help in producing ideal outcomes from marketing efforts and optimize the way you sell. Let's get started with a detailed discussion about how to create a B2B buyer persona, why do you need it, and how can it help to boost your business.
With so much hype around why and how to create a B2B buyer persona, we first need to understand what exactly is a buyer persona. Let's have a look.
What is a B2B Buyer Persona?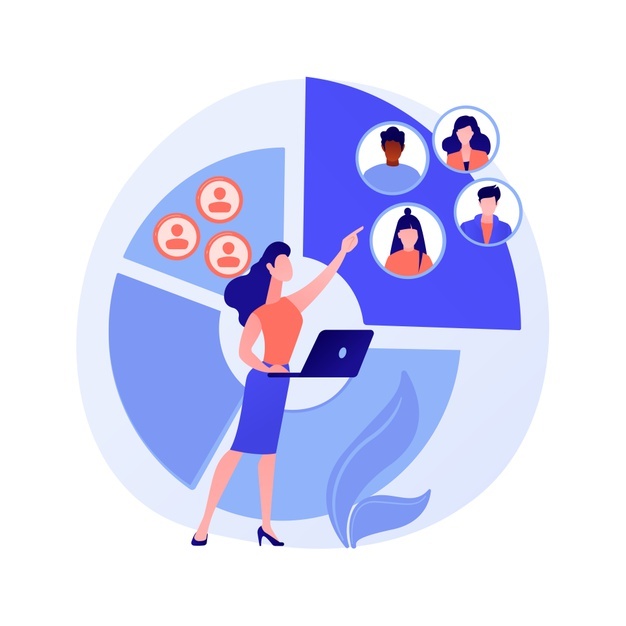 A buyer persona is nothing but an imaginary representation of a business's target customers. And a B2B buyer persona represents your ideal client's decision-making. While framing your B2B buyer persona, you must cover all the problems and factors contributing to the 'how', 'why', and 'when' your buyer will buy. Interestingly enough, these aspects can be driven by demographic specifications, individual motivation, behavioral patterns, goals, and a variety of other values.
A clear, concise, and reliable buyer persona is critical for optimizing the returns of your sales and marketing activities.
Building Components of a B2B Buyer Persona
Before we get started on how to create a B2B buyer persona, the prior step is to decide what type of driving values we should include in it. Now, that's really subjective. Everything is in context to the available data, industry-specific patterns, and metrics.
Let's walk through the most common parameters, and we also try to suggest additional aspects that you may want to consider.
#1 Demographic Description
This is certainly not as complex as the term sounds. Priorly, we should focus on the basics: who is the individual? As we are talking about B2B personas, we mustn't analyze the personal details as much. After all, the fact that your prospect likes black chocolate ice cream doesn't matter at all.
Primary parameters to consider:
Domain/Industry
Company size
Role in the company
Job security
Also, to have a gist of the mental framework of an individual, it might be useful to look at:
Age (even the range would work)
Educational qualification
And then, you may need to know where and how to reach out:
Accounts on Social Media
Additional online platforms with their accounts
Channel preferred for communication
#2 Position and Purchasing Power
Your content and brand messaging will be affected by how your personas sound.
Who are they supposed to answer?
Do they handle the budget?
How powerful are they in decision-making and implementation?
#3 Decision Influencers
Let's now dive into the factors that help us analyze what matters for the buyers.
What are the roadblocks stopping them from getting successful in their individual roles? It can be reaching out subtly to prospects, generating more leads, nurturing leads, or anything else
KPIs simply suggest the success rate of marketing campaigns. It is more than necessary to measure KPIs and present them efficiently for tracking the growth of any business. The contributing data values can be the revenue generated, reduced customer complaints, sales, and leads.
#4 How You Can Help
You already know about their challenges and requirements. What can you do to solve them? How can you help them in a way that pushes them towards their objectives and helps them climb the ladder?
#5 Reliable Parameters
A few more factors contribute to a B2B buyer persona:
Profession: What do they include in their career goals? How much time they have invested in a certain industry.
Current Access: Which services or tools are they currently using to fulfill their requirements? What aspects do they like and dislike about them?
Prior Issues: In which areas, did they have problems, and they needed solutions from your industry.
Lifestyle: How do they spend their lives apart from work, what are their interests?
Why B2B Buyer Personas Are Important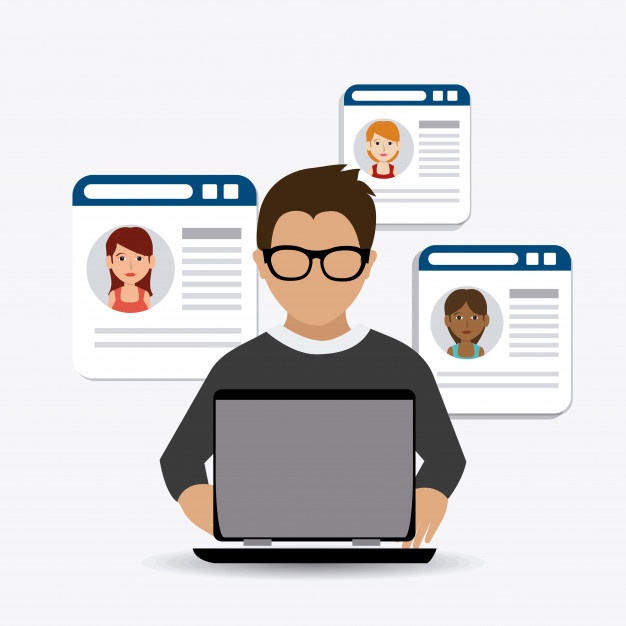 Do you know why companies don't get early leads and sales? Some businesses don't even attain good-quality leads after creating buyer personas. It happens simply because those businesses form their B2B buyer persona without even talking to the potential customers about their perspectives.
When you develop a strong B2B buyer persona from scratch, the differences will be visible.
Then you'll be able to understand why are buyer personas important:
A personalized experience for customers
Analyze and understand your prospects
Develop outcome-producing campaigns through your marketing
Engage more efficiently with your customers
Form strategies based on your learnings through results
How To Create a B2B Buyer Persona
Developing a B2B buyer persona directly refers to learning and understanding your customers' behavior. A lot of ways exist to execute this critical task, but first, try to understand the stepwise approach towards creating a B2B buyer persona.
Step1 – Search and Recognize Your Customers
Identifying your ideal customers is immensely important. It is possible to utilize CRM data to discover the best buyers in your niche. Interestingly, you will want to know what these people look like, what their buying habits are, where else they go, and you will need to gather all the data before filtering it out.
Additionally, you can also research the characteristics of your target customers to form an efficient B2B buyer persona.
Step 2 – Filter Out The Information You Need
Analyzing what types of datasets are useful for decision-making will definitely help you in creating a buyer persona. Prepare a list of attributes you would like to check as they might be beneficial for your business
Step 3 – Real-life research
We should never make assumptions in business. So it's high time you move out of your comfort zone and connect to people to know about them and others too. Do your research in real life, ask questions, if not directly – ask people who are close to your prospects, know them as much as you can.
There are more than a couple of ways in which you can do this.
Perform surveys: Ask them questions directly or through google forms. Try to know their challenges, objectives, and buying roadblocks. Gather this valuable information in a single place, and recognize the emerging patterns.
Customer interviews: Dive in deep into what your best customers think about you, and try to improve the things you can.
Tap into data: Analyze data collected by your CRMs and campaigns to generate demographic values and behavioral information related to prospects.
Social listening: Delve into social channels, engage with people, listen to their feedback, comments, and more to discover what your audience is relating to, what type of content they consume and share, and are there any problems by their side right now.
Step 4 – Turn your personas live
So far, we have a collection of relevant content and answers related to our persona. Let's bring it to life by assigning a certain name to our B2B buyer persona along with a photo.

Why do we do that?
Simply because, picturing them in your head helps you while developing strategies, creating content, framing ads, and scheduling sales calls.
Step 5 – Repeat the process
By now, your customer database must be filled with different kinds of people. Let's say your product is a good fit for both CEOs of small-scale organizations as well as mid-level managers of corporates.
In this scenario, you will have to develop a separate B2B buyer persona for each of the types of target customers, but now as you know the process – it won't take long.
Reiterate steps 1-4 for different segments of customers, do this until you have all the domains or classes covered. The outcome will be a persona for each kind of customer you initially wished to target.
B2B Buyer Persona Template & Example
Few primary details need to be present in every B2B buyer persona:
Name
Industry
Location
Job role
Pain points
Motivation and drivers
Goals
Online consumption habits
Let's walk you through a nice brief hypothetical example of a B2B buyer persona:
Name – Irsheta Dasgupta
Job role – Human Resource Executive
Organization – HCL
Industry – Information Technology and Services
Location – Delhi, India
Decision-maker – No
Objectives– Monitor employee productivity while working from home
Challenges – Keeping an eye on productive hours
Requirement – A software tool that can help Irsheta to take care of her employees' productivity at work
Online consumption habits – Medium blogs, Quora, Instagram, Reddit, and YouTube.

Summary – "Irsheta is an HR Assistant at a late-stage startup based in India and is looking for a productive tool to monitor her employees' productivity".
Conclusion
It is vital to understand the key difference in B2B and B2C sales, and the reason why we need entirely different personas in B2B. In this blog, we came to know about developing and utilizing relevant B2B buyer personas. Having a clear and concise B2B buyer persona can help businesses to refine their target audiences, initiate productive marketing campaigns, and boost their conversions.