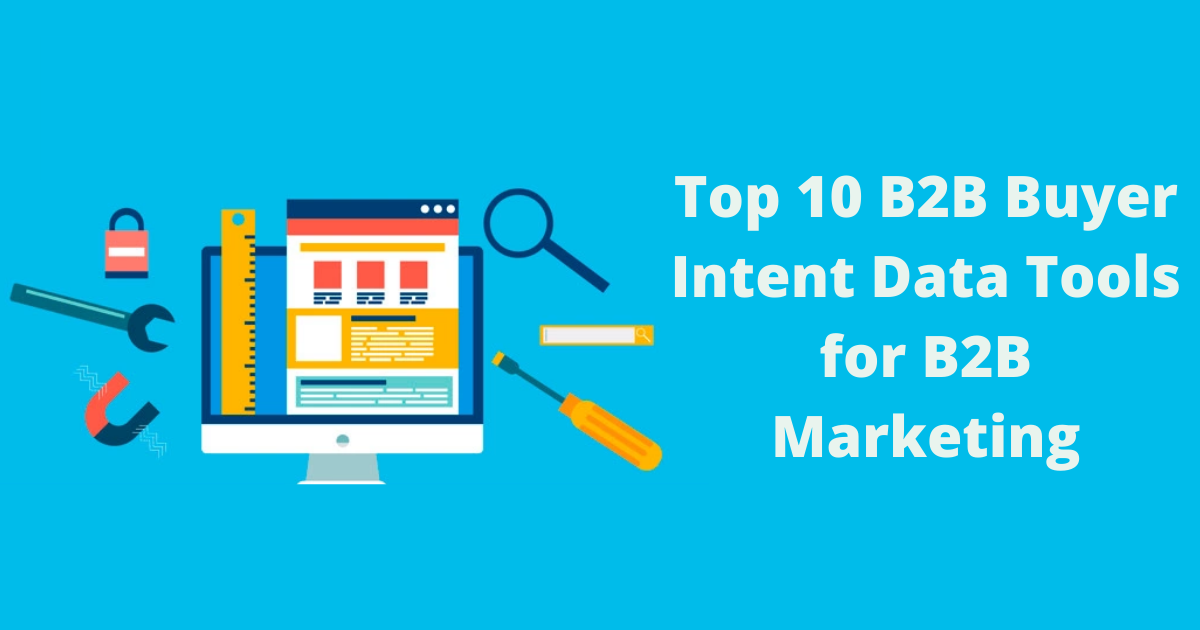 Finding leads is difficult. It's even more difficult to find highly qualified leads. That is where B2B Buyer Intent data tools comes into consideration.
Imagine being able to see which businesses are wanting to buy exactly the type of solution you provide based on their online behavior.
Instead of casting a wide net to identify people who could be in your target demographic and interested in what you have to offer, you might obtain a direct route to real companies that are ready to buy right now.
Wouldn't your sales and marketing teams be a lot more productive? B2B buyer intent data can help you achieve just that. B2B buyer intent data is the answer if you want to spend less time and resources on "maybes" and more time locating organizations that are ready to buy right now.
What is Buying Intent?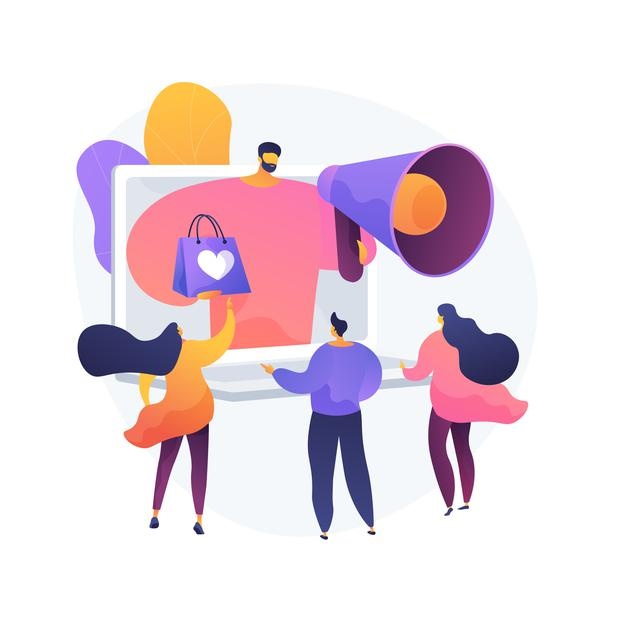 Buying intent, also known as a buyer or purchasing intent, refers to the likelihood, willingness, and propensity of customers to purchase a product or service within a specific time frame. Marketers use predictive modeling to assess buying intent by predicting the likelihood of future outcomes based on previously collected data. In general, the modeling relies on a core set of characteristics, such as demographics, website activity, previous purchases, response to marketing communications, and so on.
Intent marketing is quickly becoming a must-have strategy for any company looking to engage customers in the most effective way possible. According to Millward Brown research released in December 2015, organizations could overlook up to 70% of potential mobile consumers if they fail to identify their purpose.
In contrast to personalization, which is only based on a user's profile, intent marketing is the process of identifying and then targeting specific signals of interest in a service or product.
What is B2B Buyer Intent Data?
B2B buyer intent data is a compiled set of information that reveals which businesses are actively shopping. These are businesses that are actively putting out strong indications that they are ready to buy, and that they are ready to buy now.
The surfing activity of a person or a company representative whose preferences can be gleaned from caches or a recent internet footprint is referred to as intent data. Buyer intent data is derived from an internet study of actual purchasers' journeys and distinguishes a purchase intent signal from background noise. As a result, it provides the most accurate technique of predicting who is interested in your goods. Companies use intent data to improve account-based marketing, demand generation programs, targeted advertising, and content marketing, among other things.
Importance of Buyer Intent Data Tools
When prospects and consumers interact with a brand, B2b buyer intent data tools aggregate and give context. Buyer intent refers to the likelihood that a customer will buy a product, and these technologies collect data on actual buyer journeys and signals of purchase intent. B2B buyer intent data tools are used by businesses to target firms with account-based marketing (ABM) campaigns, customize website experiences for online users, and prioritize inbound leads depending on company involvement.
Companies also utilize this data to avoid churn by identifying how and when customers connect with competitors and whether they are considering switching vendors. Buyer intent data may also assist organizations in determining what other products or integrations would be beneficial to their customers in order to anticipate their demands.
Sales, marketing, and customer success teams are the primary users of these products. Salespeople may use buyer intent data to reach out to and interact with the appropriate prospects at the right time, and marketers can use it to plan and implement effective ABM initiatives. Finally, customer success teams can utilize this information to reach out to current customers who are on the verge of leaving. CRM software, account-based execution software, and marketing account intelligence software are all frequently integrated with buyer intent data technologies.
Top 10 B2B Buyer Intent Data Tools for B2B Marketing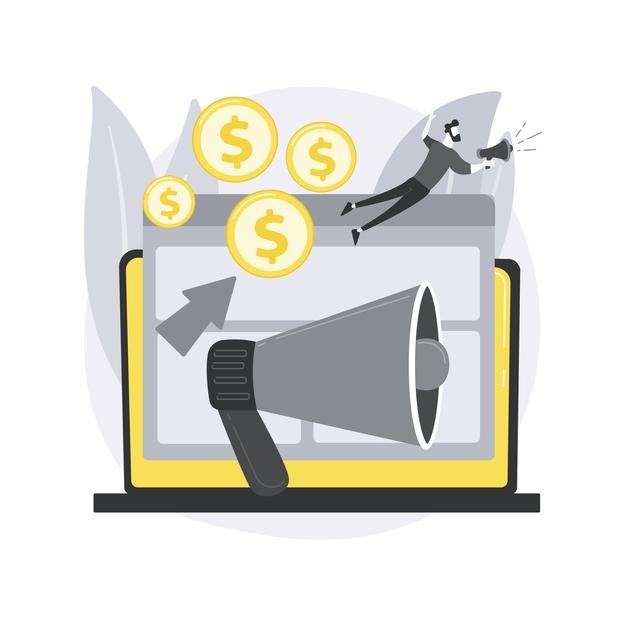 1. ZoomInfo
ZoomInfo combines the world's most extensive business database with best-in-class technology to power your go-to-market strategy from start to end, giving you a complete picture of your customers, prospects, and possibilities. The organization is on a mission to deliver MORE by incorporating sophisticated features and integrations effortlessly into your processes. Sales and marketing teams will have more leads to work with. Sales organizations will be able to close more deals. Operational efficiency is improved. Leadership will have more control. And there will be greater profit for everyone. ZoomInfo has solutions to help you with all of your sales needs, such as territory planning, lead scoring, sales prospecting, and focused outreach.
You're in good hands with ZoomInfo. With our platform and B2B buyer intent data tools, you'll be able to boost sales productivity, easily scale success, and feel assured that your team will reach their quarterly targets. ZoomInfo was the first go-to-market operating system ever created. What exactly does that imply? We give both the data and the technology you need to develop a more unified go-to-market strategy from beginning to end. We have what you need to enhance every area of your company's marketing to win more customers, from understanding your potential customers to targeting the organizations that visit your website in real-time.
2. Priority Engine
TechTarget's Priority Engine is a SaaS-based platform that helps enterprise B2B technology organizations improve ABM performance, increase sales productivity, and maximize demand generation success by providing direct, real-time access to the most active accounts and prospects ranked by their level of purchase intent and engagement. Exclusive third-party intent insights on account thematic interests, activity recency and relevancy, vendor considerations, and installed technology are provided by the platform.
3. Terminus ABM Platform
Terminus is an end-to-end account-based marketing platform that helps you target the relevant accounts with dynamic data, engage them with unified multi-channel campaigns, activate sales by differentiating signal from noise, and report on the revenue outcomes that matter. Using the Terminus Data Studio, you can combine your first- and third-party data to get a 360-degree view of all your accounts and contacts. As a team, create actionable target account lists, pinpoint engagement gaps, and prioritize your ABM activities. Launch digital advertising campaigns to target accounts quickly and easily, and see the results of your efforts in terms of engagement, pipeline, and income.
Use email experiences, web experiences, chat experiences, LinkedIn ads, and our advanced advertising capabilities to engage your target accounts on the open web, social media, email, chat, and your website to tell your end-to-end digital story. By providing aggregated, account-level engagement data directly to Salesforce, Terminus also puts your most valuable account data in the hands of your sales team. Allow your sales staff to identify the most important accounts and begin engaging interactions before a form is even completed.
4. Demandbase ABM Platform
Demandbase is the only Account-Based Marketing (ABM) solution that connects everything you need to succeed in today's evolving B2B landscape. Get the speed you require today, as well as the power and flexibility you desire in the future. Demandbase Account-Based Experience (ABX) Cloud gives you the data you need to get a complete picture of your accounts, as well as the decisioning tools you need to know when to engage the right people with the right message and the delivery mechanisms you need to take action across multiple channels. It's an account-based solution with no restrictions that adapt to business needs, unites your revenue teams, and links you to what counts.
5. Slintel
Slintel, the industry leader in collecting technographic-powered purchase intent, assists businesses in identifying the 3% of active buyers in their target market. To give market and sales intelligence, Slintel analyzes over 100 billion data points and characteristics such as buyer journeys, technology adoption patterns, and other digital footprints. Customers of Slintel have access to the purchasing habits and contact information of over 15 million enterprises and 180 million decision-makers all around the world.

6. Triblio
At every point of the buying experience, Triblio's Account-Based Marketing (ABM) platform orchestrates marketing and sales efforts. Triblio orchestrates campaigns across numerous channels using a single platform that incorporates account-based advertising, site customization, and sales activation elements. These advertising tools and data are supported by a proprietary AI-based purchase intent engine that evaluates account interest throughout the purchasing process. Customers like Cision, Insperity, and Nasdaq use Triblio to run ABM campaigns to increase awareness, engagement, and pipeline in their target accounts.
7. RollWorks Account-Based Platform
RollWorks, a NextRoll company, provides ambitious B2B enterprises of any size with an account-based platform to better align their marketing and sales teams and increase revenue with confidence. The RollWorks platform allows you to discover your target accounts, engage them with digital ads, online personalization, email signatures, and sales automation, and finally analyze the efficacy of your programs, thanks to machine learning and a large account database. RollWorks is a must-have platform for large and small marketing and sales teams who feel that account-based marketing is just effective B2B marketing.
8. PureB2B by Demand Science
B2B technology firms can use PureB2B's intent-driven, full-funnel demand generation solutions to help them meet their revenue targets and improve their sales and marketing ROI. PureB2B works across its exclusive network of more than 125 million in-market technology buyers to provide demand generation solutions at every step of the sales and marketing process, leveraging creative approaches built through years of research and testing.
9. KickFire
KickFire identifies the particular organizations that are visiting and displaying real-time purchasing intent. Only about 2% of website visitors will turn into an inbound lead on average. KickFire allows you to tap into the remaining 98 percent of your website traffic to reach out to in-market prospects earlier in their decision-making process and convert them into actionable sales leads. KickFire connects with every component of your MarTech stack, transforming it into a B2B sales and marketing machine.
10. DemandJump
DemandJump is the top Marketing Insights and Attribution Platform, revealing to marketers what their target audience is doing, what their competitors are doing, and what steps they should do next to improve their results. Customers gain control by knowing what material to create, what keywords to add, which websites to target, and what videos to make, among other things. DemandJump collects and assembles diverse data to construct networks of consumer touchpoints around any topic or phrase, allowing you to prioritize what actions to do next. Finally, firms can evaluate which efforts promote pipeline and revenue growth to close the loop between sales and marketing.
Final Thoughts
Buyer intent data is a great resource for sales and marketing organizations looking to identify and better understand their most valued leads. This useful data can help brands shorten the B2B sales funnel and concentrate their efforts where they are most productive. Consider using one of the B2B buyer intent data solutions listed above to obtain a competitive advantage for your company.